Sen. Kirsten Gillibrand: 'Bookshops Are Such Important Places'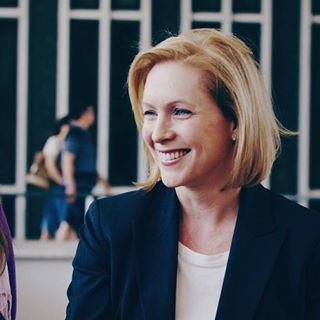 "One of my favorite things to do with my boys is to take them to local bookstores to find their next adventures, and Market Block Books in Troy is particularly special to me. Bookshops are such important places in our communities where new and diverse ideas can be shared with loved ones and neighbors to help us better understand one another, empathize with those different from us and even inspire future generations with stories of those who never backed down in the fight for what's right.
"I hope you get the chance this #SmallBusinessSaturday to get out to your own local bookshop or favorite small business. And if you have a moment, I'd love for you to share your plans to support your neighbors and community today."
---

---