Notes: Ingram Buys Coutts; Black Images Sale
Ingram Industries has bought Coutts Information Services, which has headquarters in the U.K., offices in the U.S., Canada and Holland and specializes in supplying books and electronic content to the academic library market as well as government, corporate, public and institutional library markets. Coutts also owns MyiLibrary, an "e-hosting platform offering access to the world's leading digital content collections"; librarians use it to build digital title collections. Coutts has some 5,000 customers in more than 100 countries.

In a statement, Jim Chandler, president and CEO of Ingram Book Group, said that Coutts serves "a market we have never before served directly" and has "a broad range of library-centric digital and physical services that will provide a great platform for the future. . . . This rounds out our service to academic and professional libraries throughout North America."
---
The inventory of IberLibro.com, the Spanish online marketplace for new, used and rare books, has been integrated with the database of AbeBooks.com, which acquired IberLibro in 2004. IberLibro can now make more than 100 million books available to its customers, and AbeBooks customers have access to IberLibro's Spanish-language offerings.

Already IberLibro is popular in the U.S.--more than half of its orders are shipped here. At the same time, AbeBooks customers in Spain and Latin America placed some 35% of their orders with international booksellers, most in languages other than Spanish.

"Spanish speakers prefer to buy books from a Spanish-language Web site," Hannes Blum, president and CEO of AbeBooks, said in a statement. "So we want to make IberLibro.com their preferred Web site to find and buy any book from any bookseller anywhere."

---
Today Black Images Book Bazaar, the Dallas, Tex., black bookstore that is closing December 30 (Shelf Awareness, December 10, 2006), is holding a No Book Left Behind Sale from 9 a.m. to 9 p.m. to try to clear its shelves, the Dallas Morning News reported.

Among events held during today's sale: from 1 to 2 p.m., a kwanzaa ceremony; from 2 to 4 p.m., Clarence Jones will sign his Books That Black People Need to Read; and at 7 p.m., author and talk show host Michael Baisden will sign some of his books, including The Maintenance Man and Men Cry in the Dark.

The store will continue in existence online and as an author event promoter.

---
Ben Bruton has been promoted to director of publicity for William Morrow. He joined the company in 2004 and has worked on campaigns for The Great Deluge by Doug Brinkley, The Last Witchfinder by James Morrow and Exiles in America by Christopher Bram, among others.

---
Our item yesterday about Parkplace Books, Kirkland, Wash., which was flooded last week, had an outdated e-mail address. The correct e-mail is parkplacebooks@integra.net. Our apologies.
---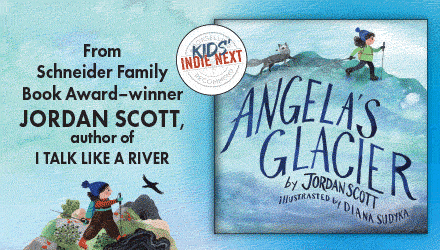 ---