Notes: Store Closings; Regan Redux; Book Sense Bestsellers
Dutton's Beverly Hills, which opened two years ago as a branch of the long-established Dutton's Brentwood, is closing at the end of the month, the Los Angeles Times reported. The 8,000-sq.-ft. store was in space owned by the city of Beverly Hills, which had lured owner Doug Dutton with below-market rent.

Despite the reduced rent (we're talking Beverly Hills after all), the store's financial situation was unsustainable, Dutton said. He lamented that the city's current mayor and council members, different from the ones who had wanted him to open, would not change the rent. "The city was completely unwilling to renegotiate," he said. "It was, 'Pay up or go.' "

Dutton emphasized that the store, like many new stores, would likely not make money for five years--and said that he needed to break even on the deal.

This is a second Dutton's store to close recently. Early this year, Dutton's Bookstore in North Hollywood, which sold a mix of new, used and collectible titles and was owned by Davis Dutton, closed (Shelf Awareness, January 12, 2006). That store, founded by Doug and Davis's parents, had no business connection with Dutton's Brentwood or Dutton's Beverly Hills.

---
The wonderfully named Aliens & Alibis, Columbia, S.C., which specializes in sci-fi, fantasy and mysteries and opened on May Day last year (Shelf Awareness, August 8, 2005), will shut its bricks-and-mortar space at the end of the month. Owners Deb Andolino and her son, Gary McCammon, will continue contacting customers via e-mail and sell books online. McCammon already is working as a pharmacy technician and "loves it," according to his mom.

In an e-mail, Andolino wrote: "The landlord has been more than patient with us, and that has allowed us to be booksellers for several weeks longer than we had planned, but sales did not cover our expenses. We have increased sales in November over October--and we are ahead of total November sales already. But--none of the months came close to the $3,000-plus that we need for operating expenses. In fact, none of the months even covered the $1,350 rent, not to mention the phone bill, the electric bill, etc."

Andolino added that "a lot of good things have happened during our bookstore experience. Among them is meeting a lot of nice people--authors, publishers, customers and other booksellers. As the country song goes: 'I wouldn't have missed it for the world.' "

Aliens & Alibis's first store was in a dying mall. It moved this year (Shelf Awareness, June 11, 2006) to a busier site.

---
For a wrapup of the latest in the Judith Regan saga and some speculation (at the end of the article) from Shelf Awareness about her future, check out yesterday's USA Today.
---
Book Sense is offering a year-end bestseller list in poster form for store displays. Six PDFs can be downloaded and put together to create the full list. There is also a free-standing children's fiction series list.

For the images, click here for PDF or here for the posters in several formats:

---
In April 2008, Barnes & Noble plans to open a store in Cedar Hill, Tex., near Dallas and Fort Worth. The store will be in the Uptown Village at Cedar Hill. When it opens, the current B&N at 362 East FM 1382 in Cedar Hill will close. The new B&N will stock nearly 200,000 book, music, DVD and magazine titles.
---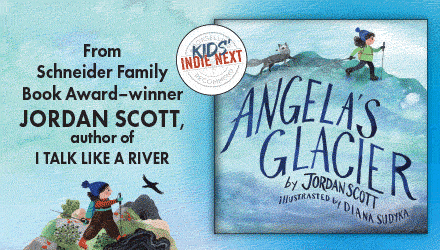 ---