Baine's Books & Coffee to Open Third Va. Location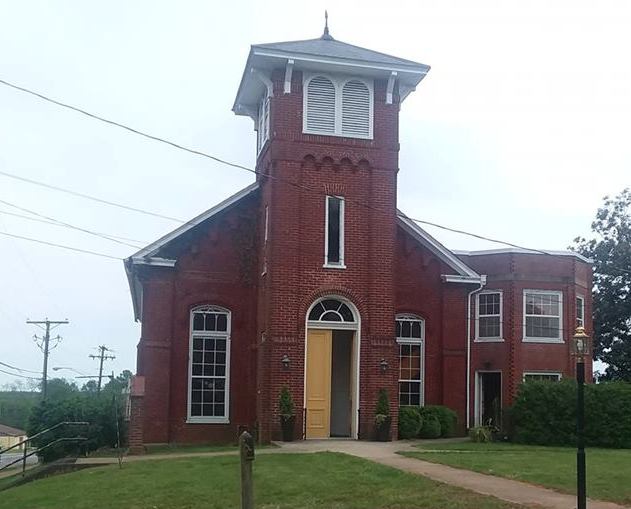 The future home of Baine's Books in Amherst, Va.
Baine's Books and Coffee, which has locations in Appomattox and Scottsville, Va., plans to open a third shop, at the Second Stage facility in Amherst this summer. The New Era-Progress reported that owner Bryan Baine "said the business has looked at locating in Amherst several times over the years and its mission is closely aligned with Second Stage, a nonprofit center that hosts events and tenants in a former church with studio spaces rented to artists, classes and small businesses."
"It's a really great match," He added. "It will be a smaller version of what we do in Appomattox."
Suny Monk, president of Second Stage, called Baine's Books and Coffee a perfect match for the nonprofit: "Bryan's love of great coffee and homemade foods, preserving old buildings, classic literature and homemade items that will stock the shop are great additions to our mission and will be eagerly welcomed by the customers. So many Amherst citizens ask about the coffee shop and we believe it will be very popular."
According to its website, Baine's stocks "all types of used and new books," specializing "in subject areas that fit the community and our personal interests," including the Civil War, the American South, classics, Shakespeare, poetry, art, film, outdoor skills, children's classics, music, historic preservation, architecture, maritime, mythology/folklore, Celtic, Native American, C.S. Lewis and local author/interest. "We also keep a revolving stock of hand-picked budget books at steeply discounted prices. We special order books, in or out of print, every day."
---

---