'A Book Is Able to Bypass Distance'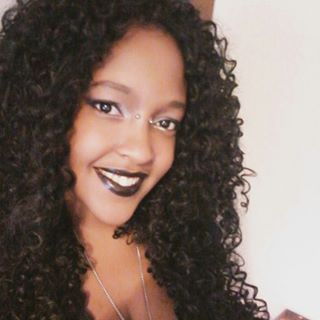 "As an individual, my reach is limited, but books don't have that problem. They're not quiet. A book is able to bypass distance, it can travel in your backpack across borders and doorframes to reach anyone and everyone. All it needs is a push. For me, books bypassed parents who couldn't understand them and built a love and curiosity for a child who couldn't live without them. When working as a bookseller in Forbidden Planet, I saw that books could bypass all ability barriers; every race, gender, ability and orientation passed in and out of the store, all of them leaving with books I'd recommend and was sure they'd love. But as I sold to this abundant audience, it just made me more aware that there were so many gaps in the experiences our books explored....
"I'm hoping that, both for the marginalized and the majority--the people who might one day suffer oppression and the ones who might fall to being oppressors--our shelves can show a true reflection of our world today and the world we want to see in the future. I suppose my biggest hope from this endeavor is that very soon Round Table Books won't just be considered an 'inclusive' bookshop but simply... a bookshop."
---

---