Handselling: 'A Way to Make a Difference in the World'
"After getting out of school it was initially very hard to find a job, so I did a bunch of different things before getting into bookselling. And although I love it, at first, I struggled a little bit philosophically, because I still have a lot of friends who are on the front lines, who I see doing organizing and activism work, and sometimes I would feel like, what am I even doing?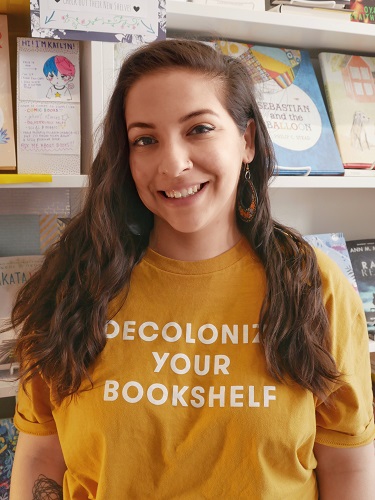 "But I had such a moment at the first Winter Institute [Memphis, 2018] because other booksellers of color would literally come up to me and point to me and see my name and say hey, you're one of us, we stick together, we're enacting change in our own way here. That was such a turning point for me because the reason I am still in bookselling, aside from just loving it, is that for me, handselling those books to people who otherwise have not seen themselves in literature is a way to make a difference in the world, person by person, book by book."
---

---