Ownership, Name Changes for Liberty Bay Books in Wash.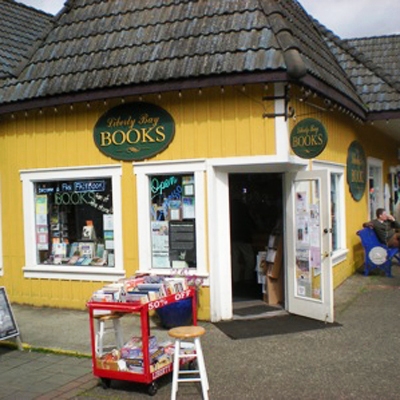 After 23 years in business, Suzanne Droppert is selling Liberty Bay Books in Poulsbo, Wash., to children's author Suzanne Selfors. Droppert will continue to operate the Bremerton location, which opened four years ago, under a new name. Liberty Bay Books started as Shotwell's Bookstore in 1977 and was purchased by Droppert in 1996.
"The last day of operation under my ownership will be the 30th," Droppert said in a video with Selfors announcing the change. "The bookstore will continue as Liberty Bay Books in February... but I am keeping the Bremerton store and it's going to be Ballast Book Co. So I'm going to be down in Bremerton."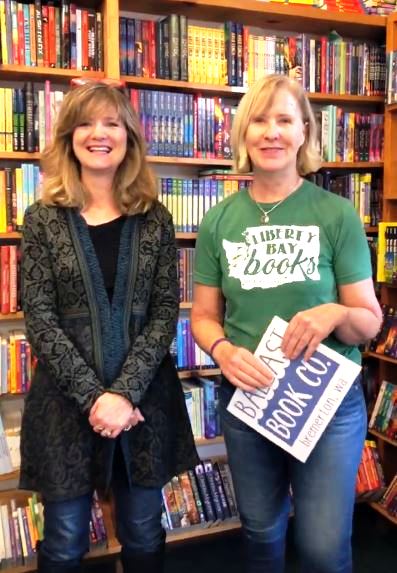 Selfors and Droppert (r.)
She added that current customers' Libro.fm accounts will go to the Bremerton location, while Kobo e-book accounts will stay at Liberty Bay Books. Gift cards will be valid at either store.
"I'm very excited about this transition," Selfors said. "I'm a little nervous, too. But it's going to be a new chapter for both of us. We wanted to make sure that everybody knew the bookstore, Liberty Bay Books, was going to remain open."
Plans call for Liberty Bay Books to close temporarily on February 1 "so we can do new carpet, we can do new paint and we're going to make some improvements to some of the shelving," Selfors noted. "And then we'll be open again that Saturday. Please come down and meet me. I'm very excited to become a member of this wonderful community and keep this bookstore alive. It's been a part of my life for a long time and this is a great honor to have Suzanne pass the torch to me."

Selfors has published more than 30 books, including Wish Upon a Sleepover and Fortune's Magic Farm, with Little, Brown, HarperCollins, Macmillan and Walker/Bloomsbury, and has written for Dreamworks and Mattel. She was also a board member of Seattle 7 Writers. Her next book, Braver: A Wombat's Tale, written with her son Walker Ranson, will be published in June by Imprint/Macmillan.

She added that plans for the store include enlarging the kids' and Pacific Northwest sections. "But rest assured, it will remain the cozy bookstore that the Poulsbo community has loved for 23 years. As a writer, I'm looking forward to hosting lots of writing events and guest authors."
---

---