'We Are Trying. We Are Fighting.'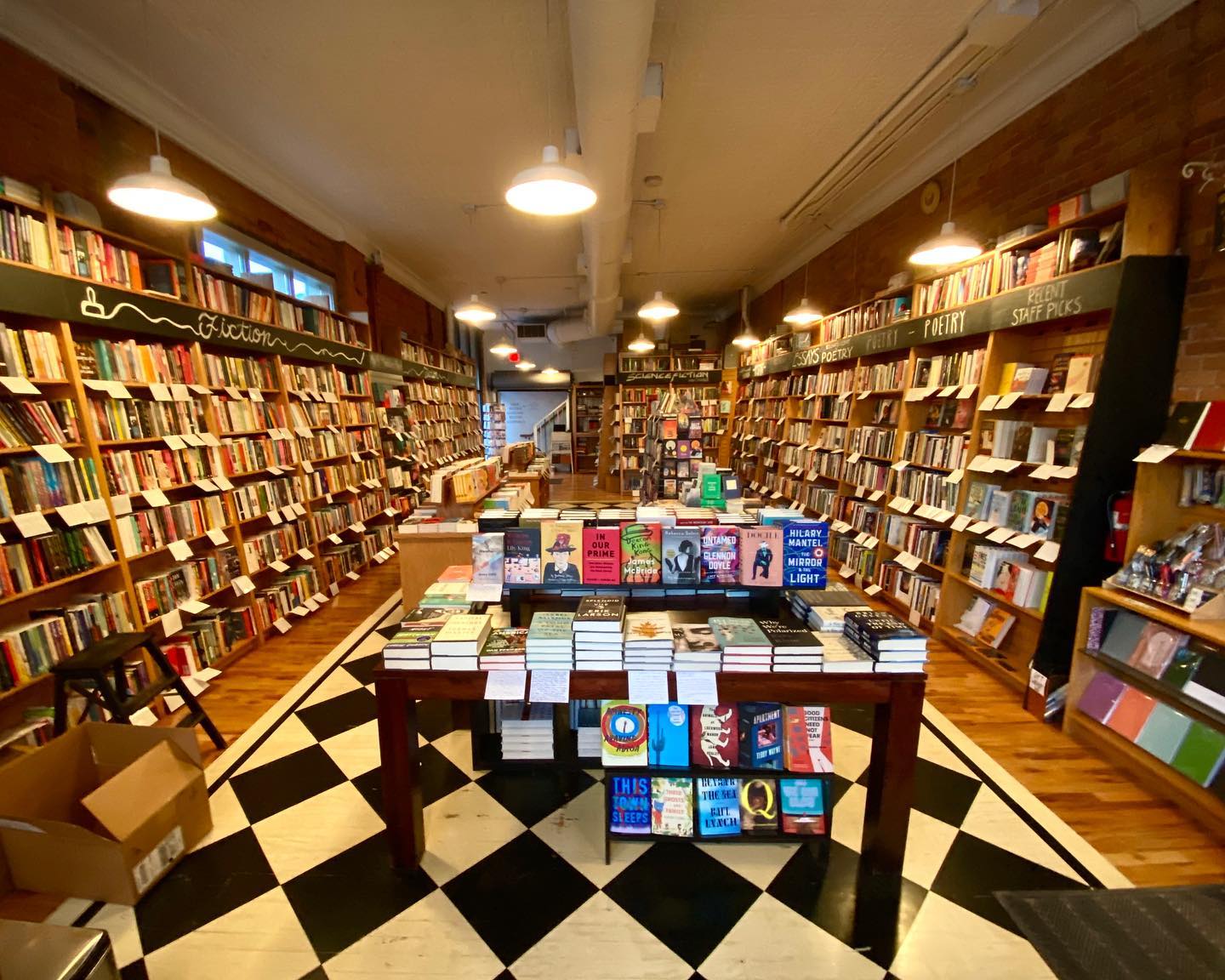 "It's all happening so fast. We have whiplash. I have always believed in our vision: to be a lively bookstore. A bookstore where books are talked about and discovered, where staff recommend new worlds to new readers, where a community could come together. It is surreal to walk its aisles and hear silence, like the first days when we signed this lease, before dreaming what these walls could become. Of course, I imagined there would also be dark days--how can you not, when owning an independent bookstore--but not like this. Not like this.
"We are trying. We are fighting. 800 web orders later, our fearless, passionate, hard working team is busy packing and processing, buoyed by the kind comments and outpouring of emotional and financial support. It carries us. It fills us.
"We expect tough times ahead. We expect to be closed to the public for a long, long time. For now, we trek through this day by day, alongside all of you. Our thoughts are with the sick, the health care staff, those in need. Books are not high on the hierarchy of survival needs. Still, I feel a deep sadness, and also, reading through your kind comments, a deep resolve.
"Though our walls aren't filled with echoes of book lovers browsing books, they are filled with the actions of a staff determined to do everything possible. They are filled with the memories created in the seven years we have been in business, the laughter and blood and sweat and tears of a small business throwing its best punch. It is filled with the hope that we will get through this. Together. The dream lives on that, one day, this will once again be a lively bookstore. And we're not sleeping until that dream comes true, once again."
---

---