Regional Keynote: Reverend Al Sharpton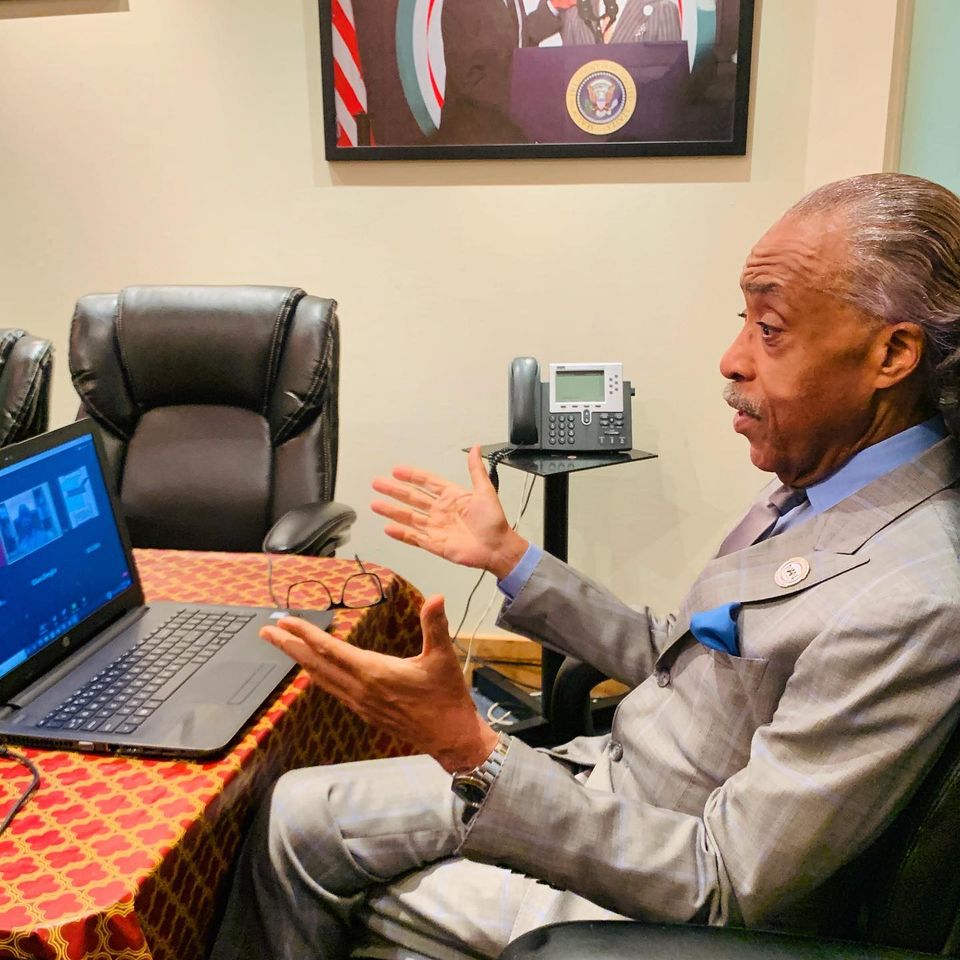 Reverend Al Sharpton during yesterday's keynote. (via)
"Bookstores and booksellers stabilize us," said Reverend Al Sharpton during a digital keynote discussion held over Zoom on Tuesday afternoon, "because we can anchor down into some literature that can give us a sense of where we are."
Sharpton was in conversation with Ramunda Young, co-owner of MahoganyBooks in Washington, D.C., as part of the fall regional association conferences. During the keynote session, Sharpton discussed his new book, Rise Up: Confronting a Country at the Crossroads (Hanover Square, Sept. 29), his personal history with Donald Trump, the books that have had a major impact on his life and more.
When asked what keeps him motivated and still going after fighting for civil rights and social justice for more than four decades, Sharpton noted that after the election of Barack Obama, he considered stepping down from the National Action Network once Obama left office and finally trying to build a civil rights museum in New York. But then Donald Trump was elected, and Sharpton recalled saying: "Wait a minute, I better rethink that... a lot of what we fought for is at stake."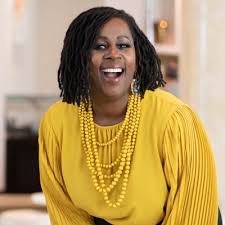 Ramunda Young, MahoganyBooks
On the subject of his own history with Donald Trump, Sharpton said he first met Trump at a boxing match; they were introduced by Don King. They actually got "somewhat friendly," until "Central Park happened." After Trump placed ads in New York daily newspapers calling for the conviction and execution of the Central Park Five, Sharpton led protests against him.
Over a period of years, Sharpton continued, Trump tried to "make up with the liberal or left side," and even came to the National Action Network's conference twice. That relationship fell apart again once Trump became the face of the "birther movement" and Sharpton began taking him to task on the issue on his television and radio shows. And about a month after his election, Trump invited Sharpton to Mar-a-Lago, which he flatly refused.
Given the unrest throughout the country and that so much is at stake in the upcoming election, Sharpton said booksellers are in a "unique position" when it comes to making change. He implored booksellers to not be neutral and to "rise up and stand for something," adding that they are here to "give people the opportunity to study something." For that matter, he went on, everyone can be involved, no matter the scale. Even making sure one's close friends and family members are registered to vote can make a difference.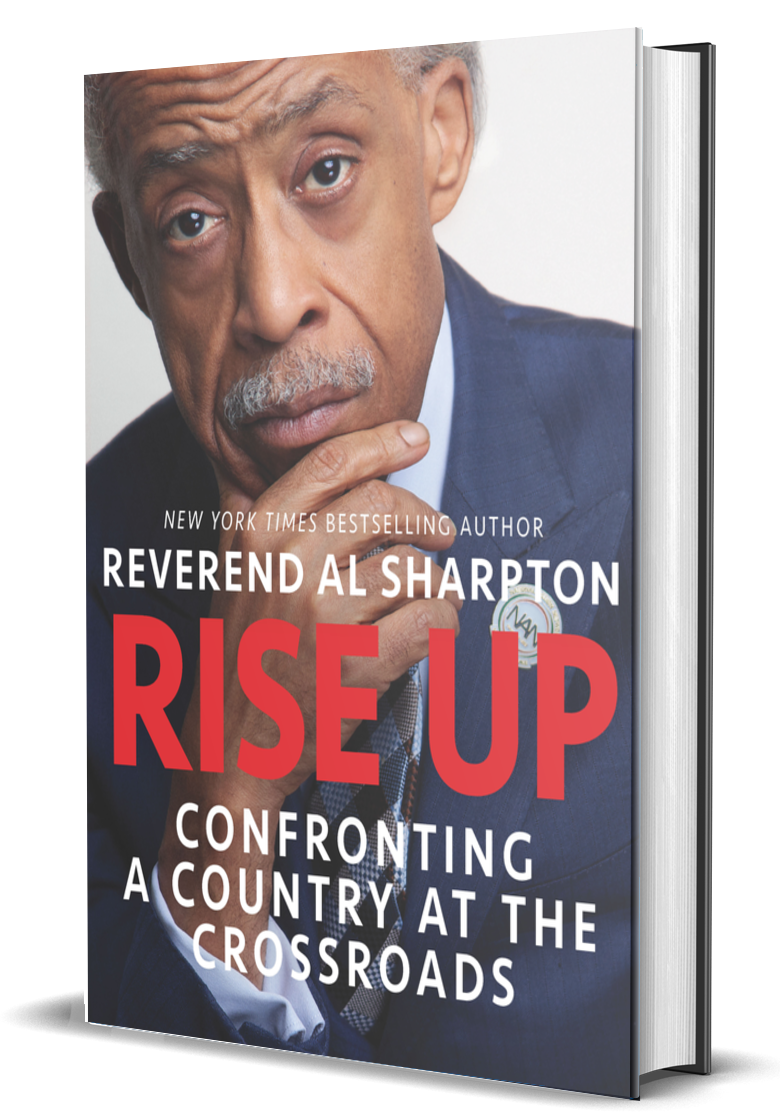 The discussion turned to books that have had major impacts on his life, and Sharpton brought up Moral Man and Immoral Society by theologian Reinhold Niebuhr, which showed him that "good people can be a part of immortal institutions." Paul Tillich's Love, Power, and Justice was another book that guided him, as did the work of Black theologian Howard Thurman. He described himself as a voracious reader and said he's currently reading Bob Woodward's Rage as well as some theology. Asked to name a single book that everyone should read, Sharpton offered Why We Can't Wait by Martin Luther King Jr.
On the subject of his favorite bookstore, Sharpton said his "last favorite bookstore" was Liberation Bookstore in Harlem, which closed after the death of owner Una Mulzac in 2012. He added that when he had time to kill while traveling before the pandemic he would always try to visit local bookstores.
Asked about his future plans, Sharpton said he's going to continue doing what he's doing for at least another two to three years, and he does finally want to build a civil rights museum. And while he doesn't know who's going to win the election, he's "going to be out there holding them accountable." --Alex Mutter
---

---