B&N Hacked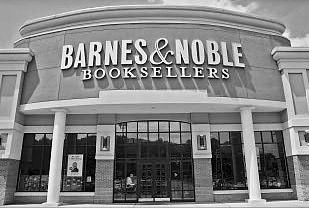 Barnes & Noble's "corporate systems" have been hacked, the company wrote in a message to customers, and while there has been "no compromise of payment card or other such financial data," customer data, particularly customers' e-mail addresses, billing and shipping addresses and phone numbers may have been accessed. "We currently have no evidence of the exposure of any of this data, but we cannot at this stage rule out the possibility," the company said.
The company added that customers' "transaction history, meaning purchase information related to the books and other products that you have bought from us," might have been hacked. B&N warned that hacked e-mail addresses might result in customers receiving more spam and phishing e-mails.
The hack, which B&N said it was made aware of last Saturday, October 10, apparently has affected the company's Nook operations. According to the Register, many Nook customers complained this past weekend of problems accessing e-books they had purchased or wanted to purchase--and for a brief period some cash registers in B&N's bricks-and-mortar stores weren't operating. The company has acknowledged that it is "continuing to experience a systems failure that is interrupting Nook content" and expects Nook to be working fully again "shortly."
---

---