Bookshop Santa Cruz Employees Vote in Favor of a Union

Last week, non-management staff at Bookshop Santa Cruz, Calif., voted by a 58%-42% margin to form a union with Communication Workers of America Local 9423.
In announcing the vote, the union said, "We are excited to move forward with negotiation efforts between us and management, and look forward to formalizing our contract with the store." It said, too, that "Bookshop Santa Cruz workers are a collective of floor, warehouse, used book, and gift workers who are advocating for improved conditions in their workplace. The workers at the 54-year-old bookstore are committed to a unified voice, a living wage, and healthcare."
It also said that organizing efforts had been underway for nine months and began "in full after warehouse and floor workers were asked to return to work, without healthcare, hazard pay, or a say in safety protocols, amidst a global pandemic."
Bookshop Santa Cruz owner Casey Coonerty Protti said the store did offer hazard pay during the shutdown, after it received PPP funding. In addition, it increased paid time off for all employees working in the store--a policy that continues--and the store put into place protocols that exceeded CDC and county health guidelines. There haven't been any cases of Covid from the store, she said, "just two employees who contracted it in their home environment and didn't expose anyone to it at the store."
Bookshop Santa Cruz doesn't offer medical insurance because, Protti said, six years ago, "our employees asked us to eliminate our health insurance plan after a renewal period that would have seen costs go up 110% and only provided catastrophic care. We worked with our employees to get them on the exchanges and then took all the money earmarked for health care and an additional $50,000 and invested it into wages by giving everyone in the company a $2 per hour raise."
She said that during the pandemic, Bookshop Santa Cruz has paid for staff with any Covid symptoms to stay home without having to use paid time off, and has spent $9,000 on Covid sick leave.
---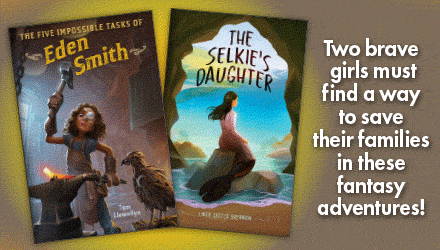 ---