Grand Opening: NOLA's Baldwin & Co. Bookstore & Coffee Shop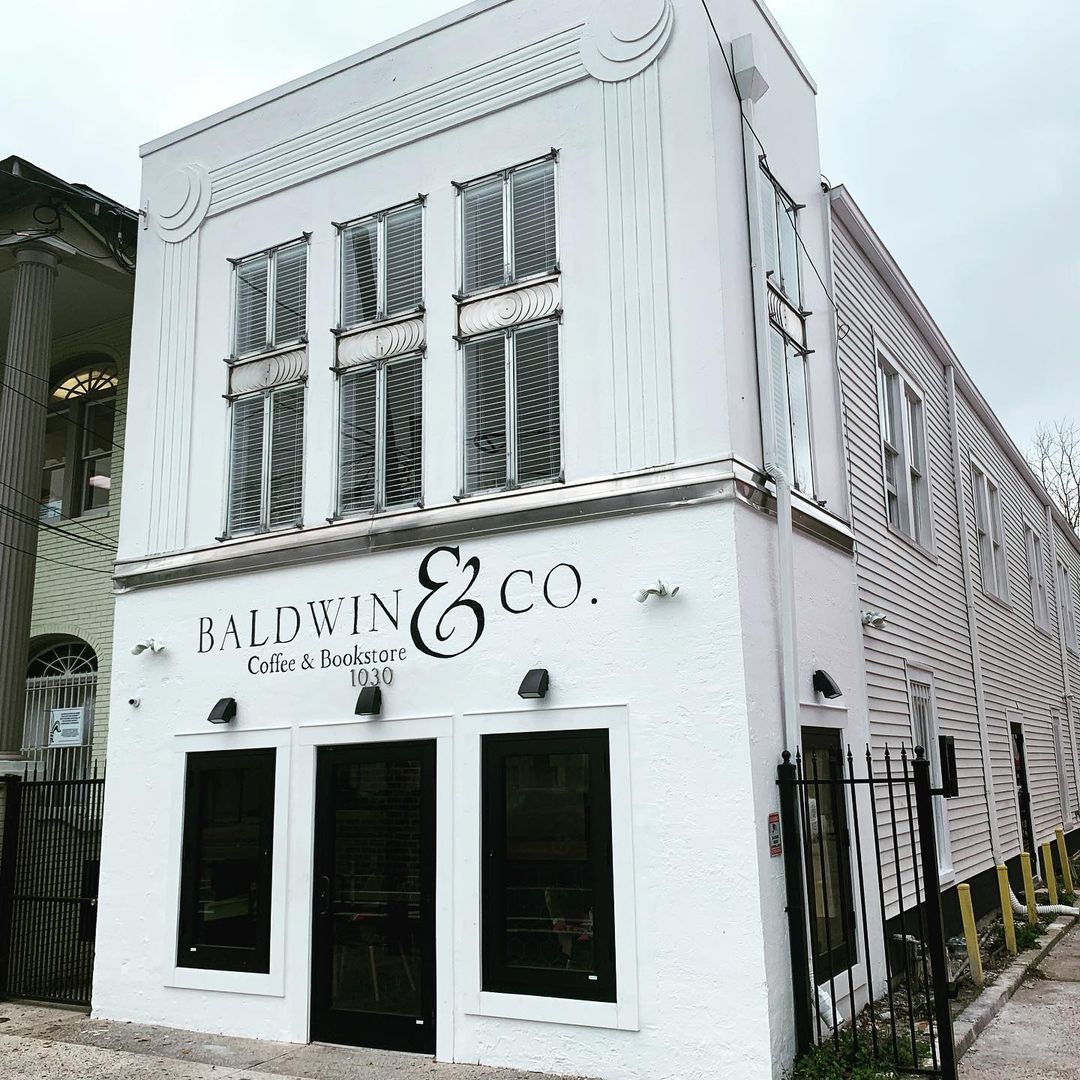 Baldwin & Co. bookstore and coffee shop, located at 1030 Elysian Fields Ave., New Orleans, La., recently celebrated its grand opening. NOLA.com reported that last Saturday, owner D.J. Johnson "walked out of his new bookstore and coffee shop Baldwin & Co., greeted friends and well wishers arrayed in front and cut a ceremonial ribbon to officially open the next phase of a development he is gradually building at the corner of Elysian Fields and Saint Claude avenues." The first phase of the project was NOLA Art Bar, a combination art gallery and lounge.
"This is a place for people to come and engage in interpersonal conversation," said Johnson, who named the business after the writer and activist James Baldwin, and has a mission built on community outreach, education and what he calls the "growth mindset.... To pick up a book and choose education over entertainment, pick conversation over texts." Baldwin & Co. will be a hub for literacy programs, book clubs and other outreach efforts.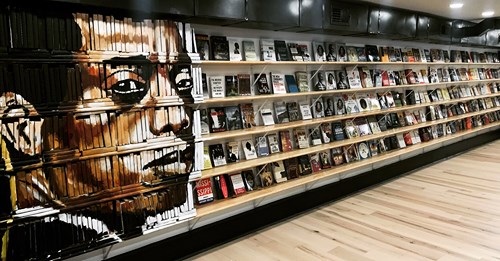 The setting is "a conversation piece, even an art piece," NOLA.com wrote. "A honeycomb pattern of black tile contrasts with bare floorboards. Counters with seats for two jut from the brick walls. James Baldwin's face, painted on the spines of old books, looks out from the display shelves stocked with new ones, ranging from literature and business to history and children's books. The verses of the Langston Hughes poem 'I, Too' line another wall. At the back of the shop, there's an audio studio, encased in glass between wood beams, equipped with gear for recording podcasts, another way to keep the conversations going."
On opening day, there was a line of people eager to visit, a brass band played and city officials made the rounds. "But even in the days before Johnson cut the ribbon to officially open, there were already signs of what Baldwin & Co. could be," NOLA.com noted. "As soon as the construction paper came off the windows, offering a glimpse of the gleaming, colorful space, neighbors started coming in, eager to learn what was next."
"This is about giving back to the community, which has given so much for me," Johnson said.
---

---