Morrow Family Sells Northshire Bookstore to Local Couple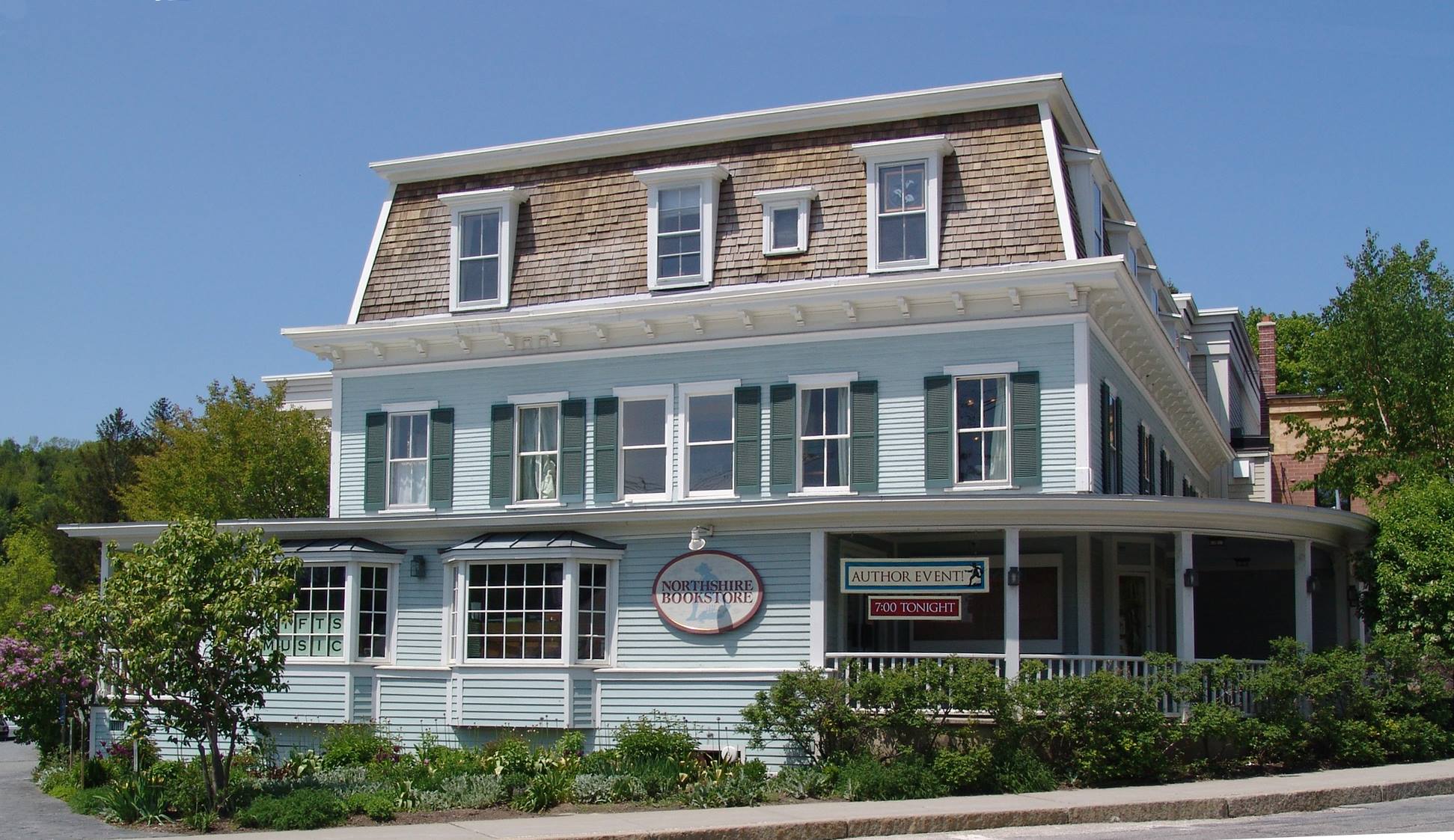 Founded in 1976 by Ed and Barbara Morrow and run now by their son Chris, Northshire Bookstore, Manchester Center, Vt., and Saratoga Springs, N.Y., has been sold to Clark and Lu French of Manchester, Vt.
The Frenchs are principals of French & Co., a real estate brokerage, investment and advisory firm. They are longtime residents of Manchester and serve as board members of local institutions, including the Manchester Community Library, Taconic Music and Burr and Burton Academy. In Northshire's announcement about the sale, the Frenchs said they have been "loyal patrons of the bookstore and admirers of its founders, the Morrow family. As this beloved family-owned business approaches its 45th anniversary, we are thrilled and honored to become its next stewards. Along with our ownership team members Jon & Tom West, we are committed to continuing the legacy and high standards the Morrows have cultivated over their long tenure."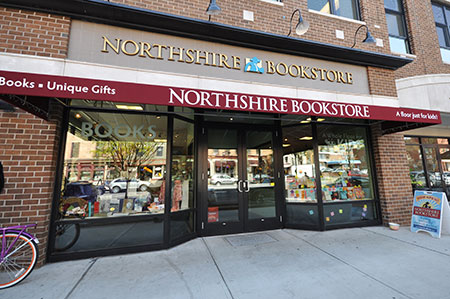 Northshire Saratoga
They called Northshire "one of our community's most important cultural and business institutions. It has fostered a love of reading, knowledge and discourse while offering the area's finest retail shopping experiences, both in Manchester and in Saratoga Springs....
"The Northshire Bookstore is a significant local landmark and a vital community center. This conviction and our life-long love of reading and book collecting are what drew us to this endeavor. Equally important to us is the bookstore's dedicated staff. We value their decades of expertise in creating an unparalleled retail experience and are grateful for their guidance as we begin this exciting new chapter."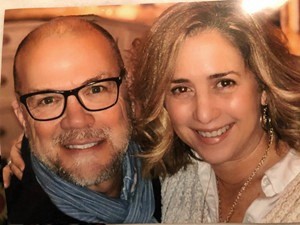 Clark and Lu French
Chris Morrow said he had started the process of selling Northshire before the pandemic, which "reinforced that the time was right for me to move onto other things. When thinking about selling, my main worry was always finding someone (or two) who had the right sensibilities as well as the chops; someone who appreciated The Book, the art of bookselling and our amazing staff and who also had the background, energy, vision and resources to carry the bookstores into future decades. Amazingly, my first conversation led to today's announcement."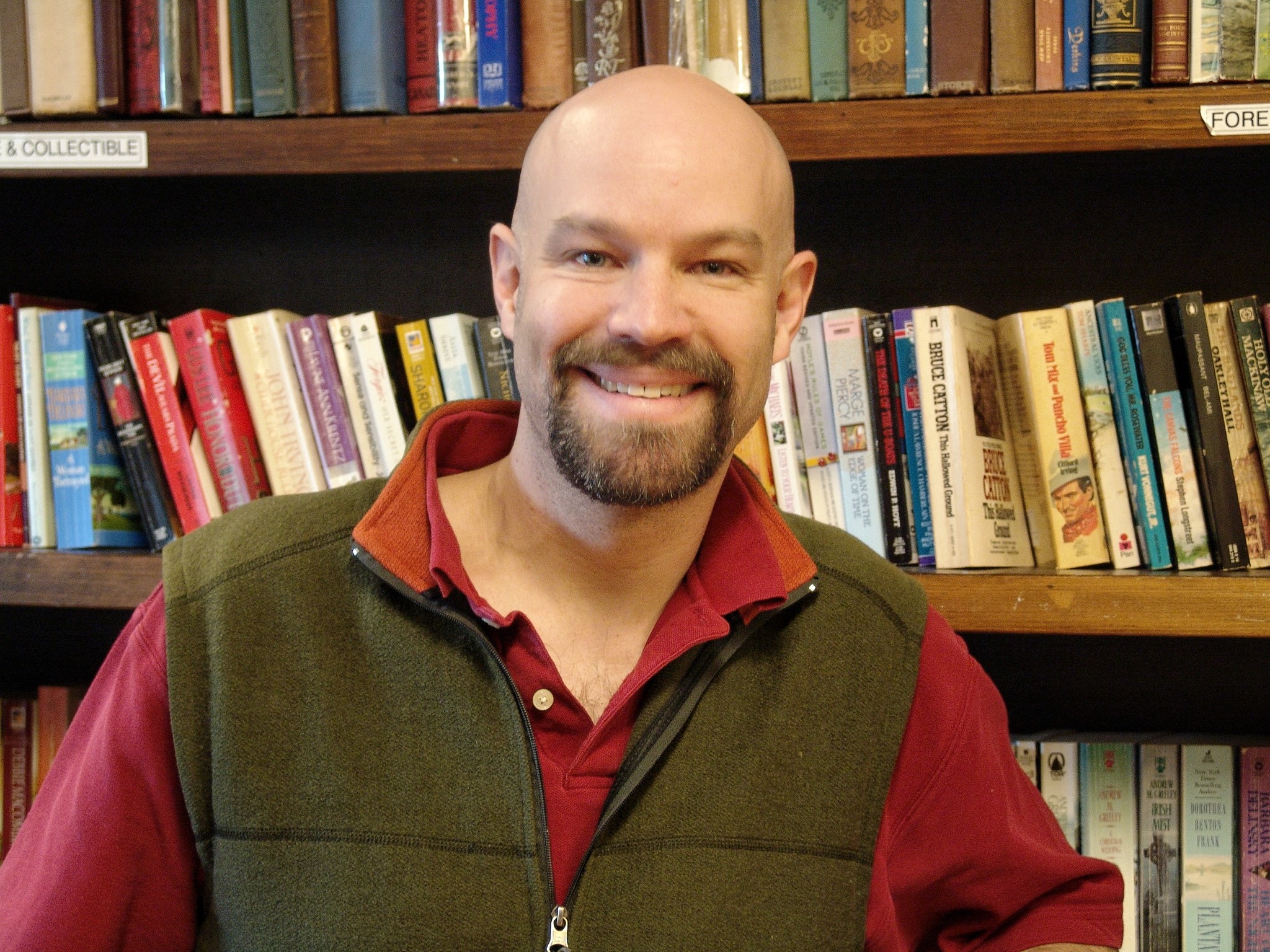 Chris Morrow
Morrow recalled the store's founding in 1976 and living for a time "in a dark apartment underneath the bookstore. I was 9. While the ladder leading to the trap door in the floor of the service desk area was very cool, I was not coaxed into bookselling full time until 1998. It was just for a couple of years to help my parents with an expansion.... And here we are 23 years later."
He added: "What is bookselling without paradox, irony, humor, hope and fear, and a whole lotta hard work? The books that have lived in the stores are so varied and numerous, like a beach with each grain of sand a different color. But, as I sit here letting memories flow over me, it is the people I am most grateful for--the amazing colleagues who have worked at the bookstores, the inspirational authors who have convened with us in Manchester and Saratoga, the kindred souls at other bookstores and at publishing houses, and the generations of guests who have made all this possible for us. What a beautiful adventure! I am grateful to all of you--thank you!"
Ed and Barbara Morrow called the sale "a bittersweet watershed event for us to be sure, but one we are confident will be seamless and beneficial to the welfare of the bookstore and its service to the several marvelous communities it serves... the communities of Manchester and Saratoga, the community of book-loving visitors who continue to support us from their homes, near and far away, the community of publishers with whom we labor to connect author and reader, and our vast community of authors, who provide us with the riches we endeavor to share. Without the support of these various communities the Northshire Bookstore would not have prospered and grown to its current place in the world of books."
The Morrows praised the new owners as "book-knowledgeable, community-oriented, long-time residents, and have proven business and leadership acumen. Most importantly to us, they have a deep appreciation for the existing team of booksellers whose experience and institutional knowledge is irreplaceable, and who are well prepared to see the bookstore through its next few decades of growth and service to the community we love."
The Morrows have all been deeply involved in the bookselling business. Chris recently was on the board of the American Booksellers Association. Ed Morrow is a former president of the ABA (during the time when the fatwa was issued against Salman Rushdie), and Barbara Morrow is a former president of the New England Independent Booksellers Association.
---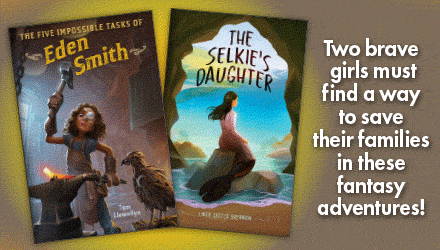 ---