New Story Community Books Opens Seasonal Location in Battle Creek, Mich.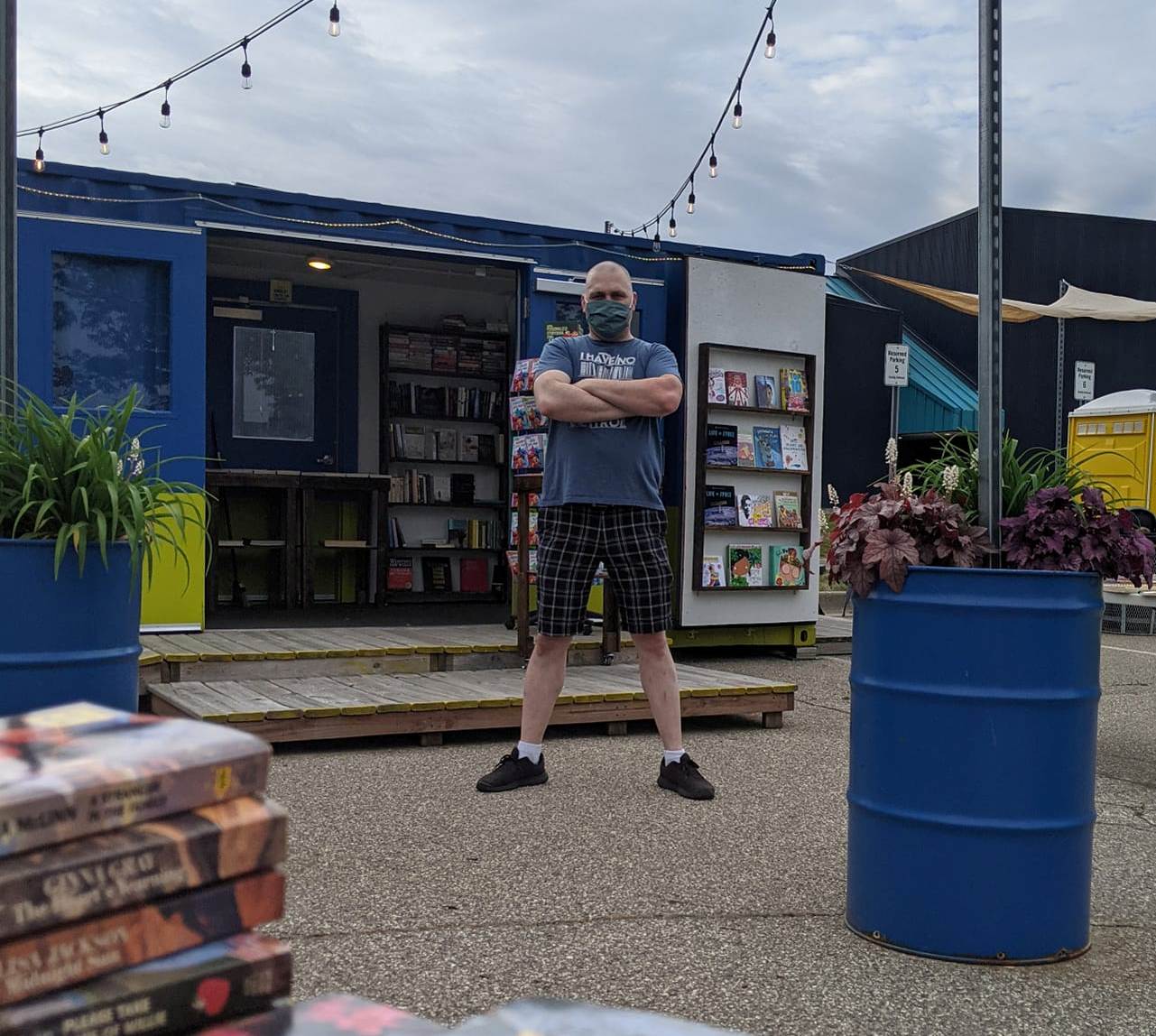 New Story Community Books has opened a second, seasonal location in downtown Battle Creek, Mich., in a retail collective called BC Cargo, Second Wave Media reported.
Owners Tom and Kimberly Batterson, who also own and operate New Story Community Books in Marshall, Mich., held a ribbon-cutting ceremony for the new store on June 24. It is located in a metal cargo container, and the Battersons told Second Wave that they hope eventually to open a more permanent bricks-and-mortar shop in Battle Creek.
"Battle Creek has a need and a love of books," Tom Batterson said. "It's finding that right niche. We want something that will be unique and different. There's a bookselling history here and we're going to make it happen."
In May 2020, the Battersons purchased The Mitten Word Bookshop in Marshall from previous owners Ginny and Jim Donahue and changed the name to New Story Community Books. New Story sells a mix of new and used books and has started hosting a variety of events in the area.
The Battersons have created unconventional pop-up shops by setting up book-filled vending machines in local schools, and later this month they'll host a "Book Fair for Grownups" at a local brewery. They have also started looking into the possibility of creating a bookmobile.
---

---