MIT Press Bookstore Opens in New Location Today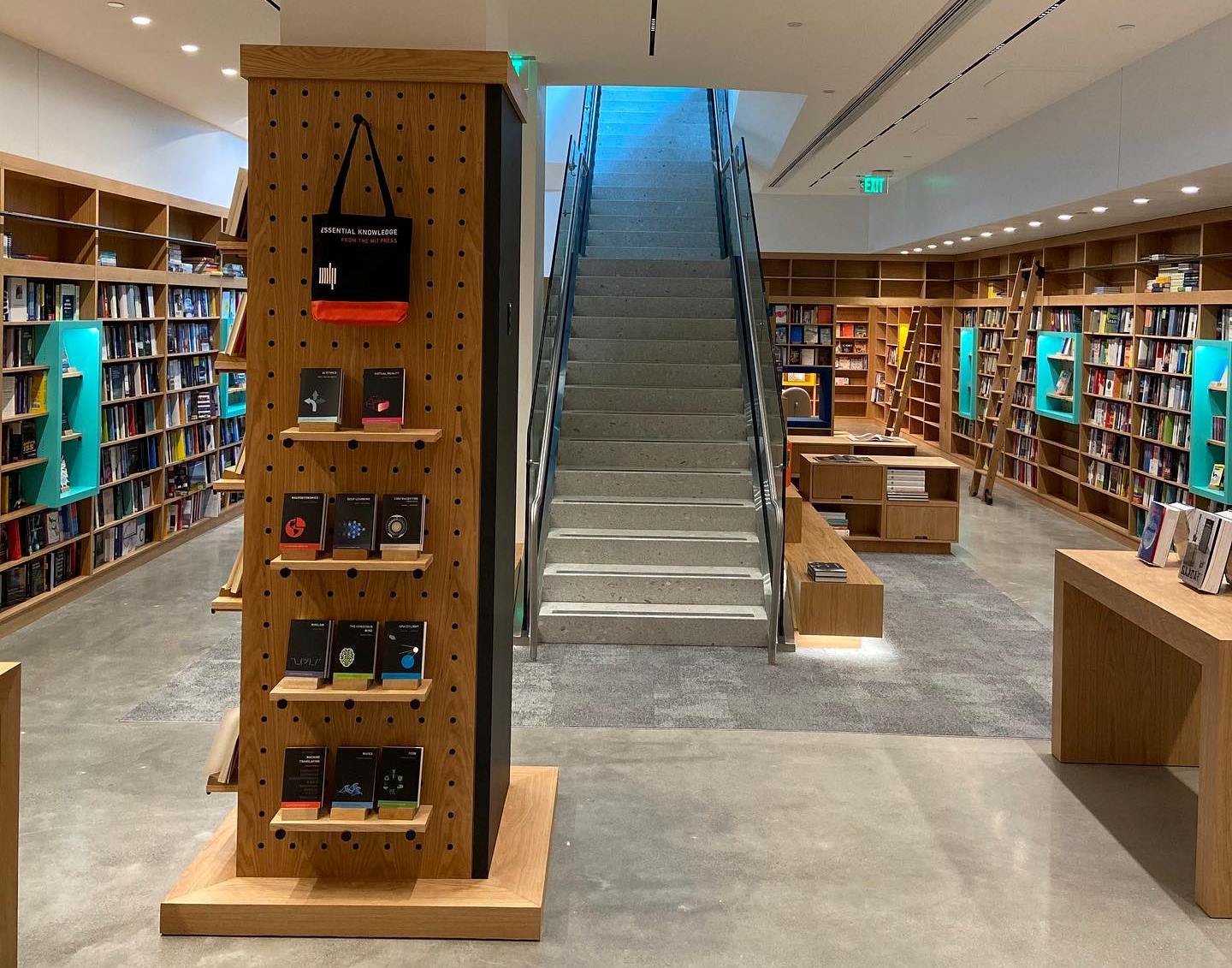 Closed to the public since the spring of 2020 because of the pandemic, the MIT Press Bookstore will reopen today in its new location, in Kendall Square in Cambridge, Mass. The new location is part of the reimagined MIT Kendall Gateway, which will include the MIT Museum, a café and other tenants.
With a larger space than in its old location, the bookstore stocks books and journals published by the MIT Press, as well as academic and general-interest titles by other publishers in related fields.
The store also includes a children's space that emphasizes STEAM books for kids of all ages, including board books, picture books, chapter books, and books for a young adult audience. The new MIT Kids Press and MITeen Press titles (a joint venture with Candlewick Press) is also prominently featured, along with Institute branded merchandise.
Clarissa Murphy, manager of the MIT Press Bookstore, said, "This move has been many years in planning, and we are thrilled to finally be opening our doors once again. We cannot wait to see our long-time patrons and meet our new community here in Kendall. The store has been empty for too long, and our staff is ready to be handselling our books once again."
Amy Brand, MIT Press director and publisher, said, "As a part of the MIT Kendall Gateway, the bookstore will help provide a warm welcome to the Institute and surrounding community for all of its many visitors from around the world."
---

---