Neighborhood Books Opens in Presque Isle, Maine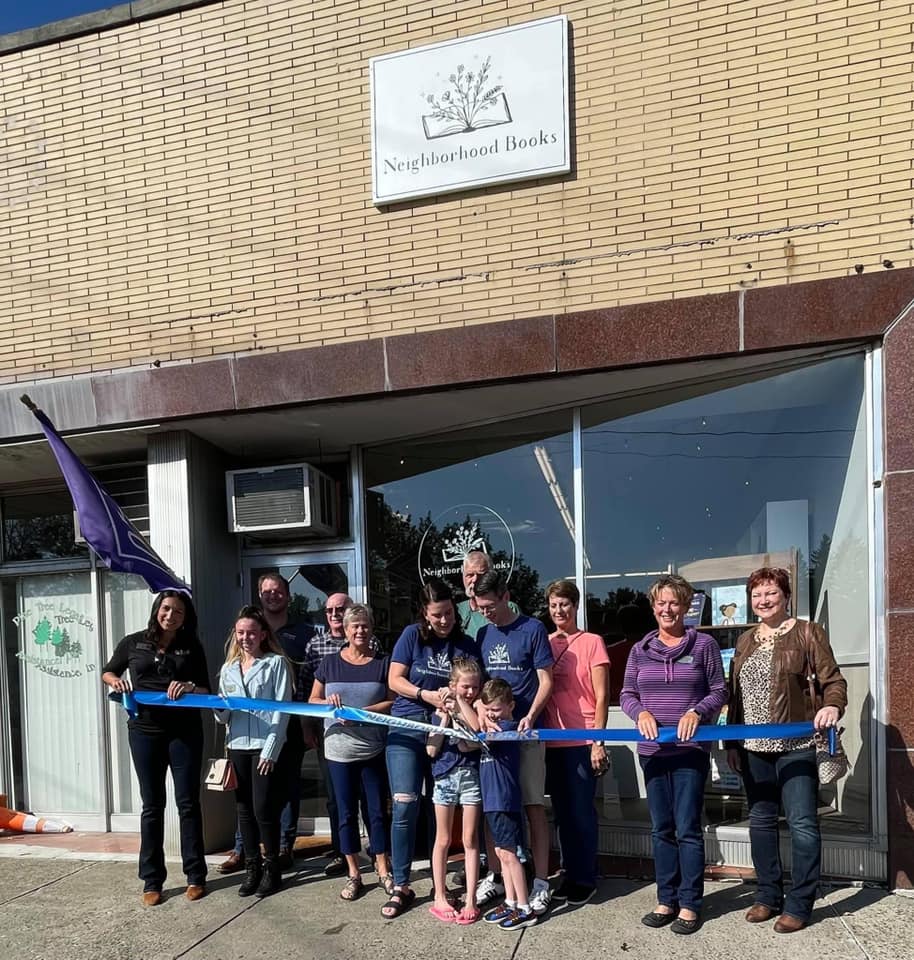 Neighborhood Books has opened at 375 Main St. in Presque Isle, Maine. Mainebiz reported that owner Laura Hale is "experiencing success in just a few weeks since she, along with husband Brandon and their children Lucy and Benny, "recently cut the ribbon on the enterprise."
"People say that people don't read anymore, but I don't think that's true," Hale said. "A really exciting thing for me--and my favorite part of being a bookseller so far--is people saying that they haven't read in a long time, but having a local bookstore is making them excited about getting back into reading."
A native to the area, Hale worked as a social worker for several years but gave that up four years ago to be a stay-at-home parent. For the past five years, she has also sold books for Usborne Publishing, a British publisher of children's books.
"I did lots of book fairs at local schools and libraries. I was selling books like crazy," she said, adding that she wanted to branch out to other distributors and demographics. "About a year and a half ago, we went to a local independent bookstore and I looked at my husband and said, 'I really want to open a bookstore.' He got kind of excited and said, 'Well, let's look into it.' "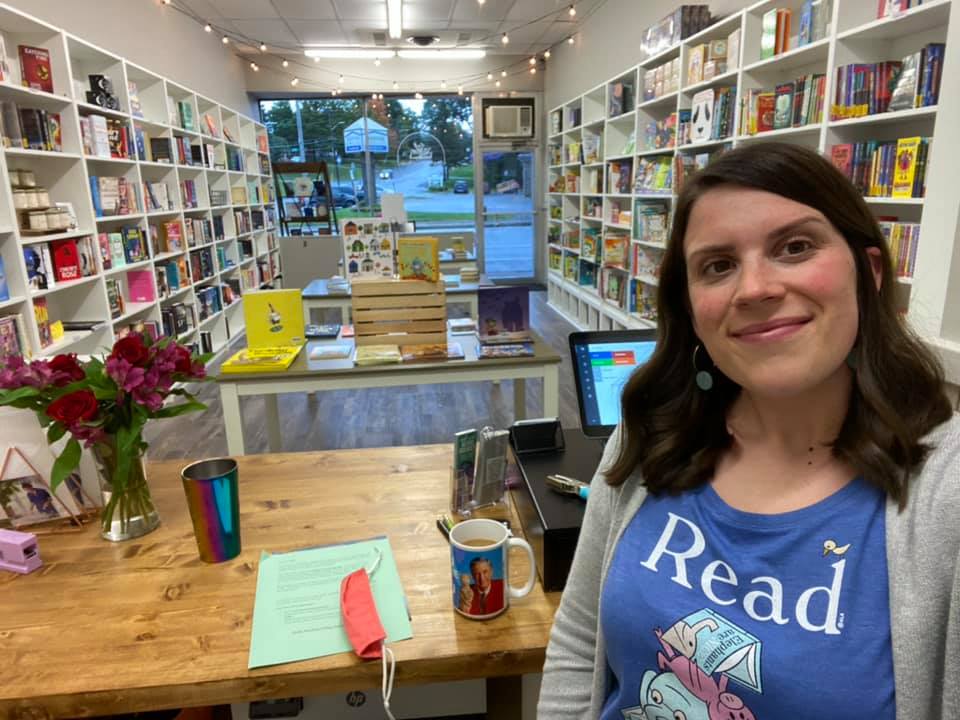 Laura Hale at Neighborhood Books
Hale contacted New Ventures Maine, a career-support service operating under the University of Maine System, Mainebiz noted. A New Venture microenterprise specialist, Karin Petrin, met with Hale via online conference once or twice a week and helped her write a business plan and secure start-up funding. Late last year, the Hales began looking for a possible location and in June found an affordable 450-square-foot spot available to lease.
Noting that the building's owner gave them two months of free rent because they were a new business, Mainebiz wrote that there "wasn't much to do in the way of fitting up the space, which is wide open and simply needed shelving and simple furniture."
"My husband and I drove to IKEA in Massachusetts one week and got all our bookcases," said Hale, adding that she is now working with a wholesale company and five publishing houses to build her inventory. "That was the hardest part, because I wanted to make sure I was getting what people wanted. It took me three weeks to a month to build all my orders."
One thing she was optimistic about was community support: "My customers through Usborne were always telling me they wanted a bookstore. I'm active on social media so I'd post about it on my personal page quite often, and people were so encouraging. And they've definitely shown up since I've opened.... Most people say, 'You can't have a bookstore these days' and 'People won't order and buy from you because everything's online. But it's been three weeks so far and we're already past what we thought we would have sold at half a year. So I'm really happy with that and just trying to keep up at this point."
---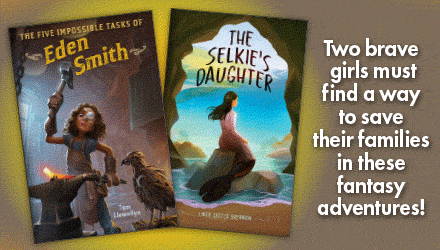 ---