Books & Bagels Opens in Wilmington, Del.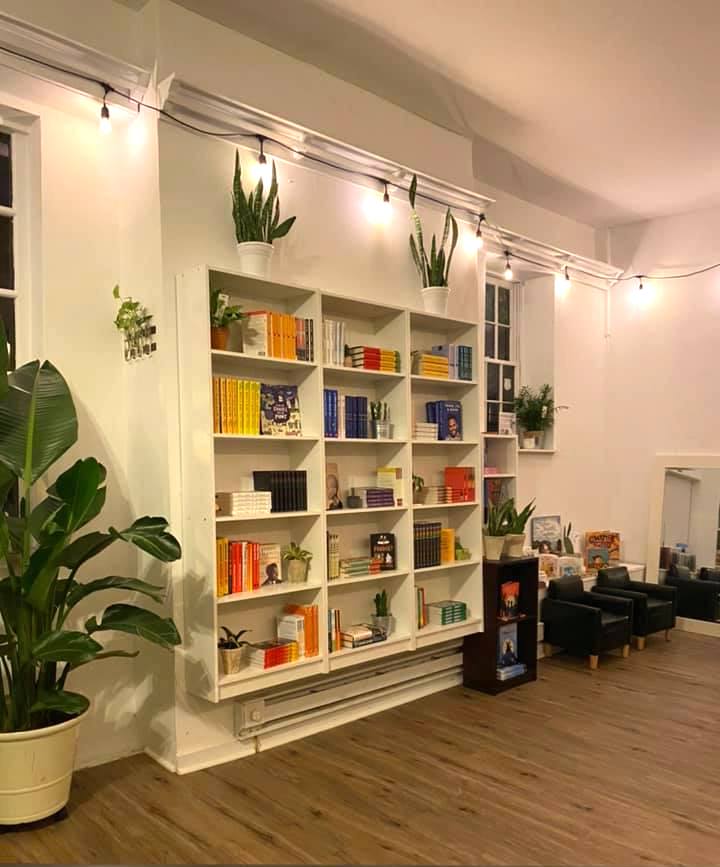 Books & Bagels has opened in Wilmington, Del., "the first bookstore to open within city limits since the closure of Ninth Street Book Shop in 2018," according to the Delaware News Journal.
Located in Cornerstone West Community Development Corporation's small business incubator space, Books & Bagels features shelves "full of colorful books, with an array of diverse and up-and-coming authors," the newspaper noted. "In one corner, tiny leather chairs make up a reading nook for children. Leafy green plants fill in the spaces between stacks of books, and a countertop filled with tea, snacks and pastries greets customers when they enter."
Owner Ellen Cappard said she wants the store to be a place "where you can let your hair down and relax."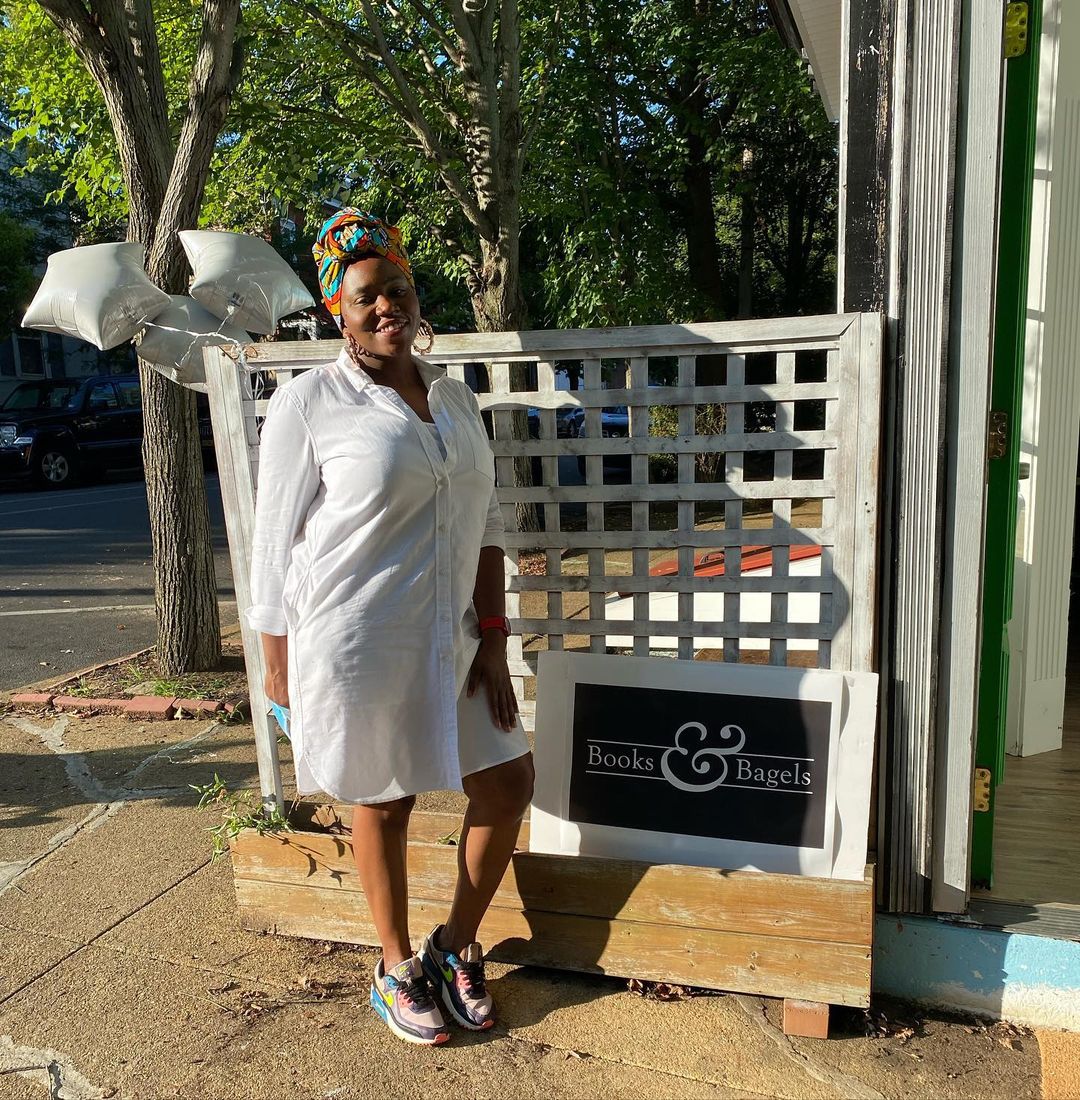 Ellen Cappard
Cappard became an educator after volunteering with a school reading program. In her spare time, she writes and illustrates children's books she hopes to publish. And "if she isn't reading from her own To Be Read list, she's reading with her 12-year-old daughter Sophia," the News Journal added. The idea of one day opening a bookstore "was like a tiny little song in my heart."
She was also inspired by the many bookstores in Washington, D.C., where she lived before moving to Wilmington in 2017.
Jacqueline Castañeda, a small business coordinator with Cornerstone West, noted that as a Black woman owning a bookstore in Black-majority Wilmington, Cappard will inspire many residents. "Just a couple of blocks away there is someone who looks like yourself who is being able to succeed in the neighborhood," she said.
---

---