The Book Bar Coming to Richmond, Va., Next Month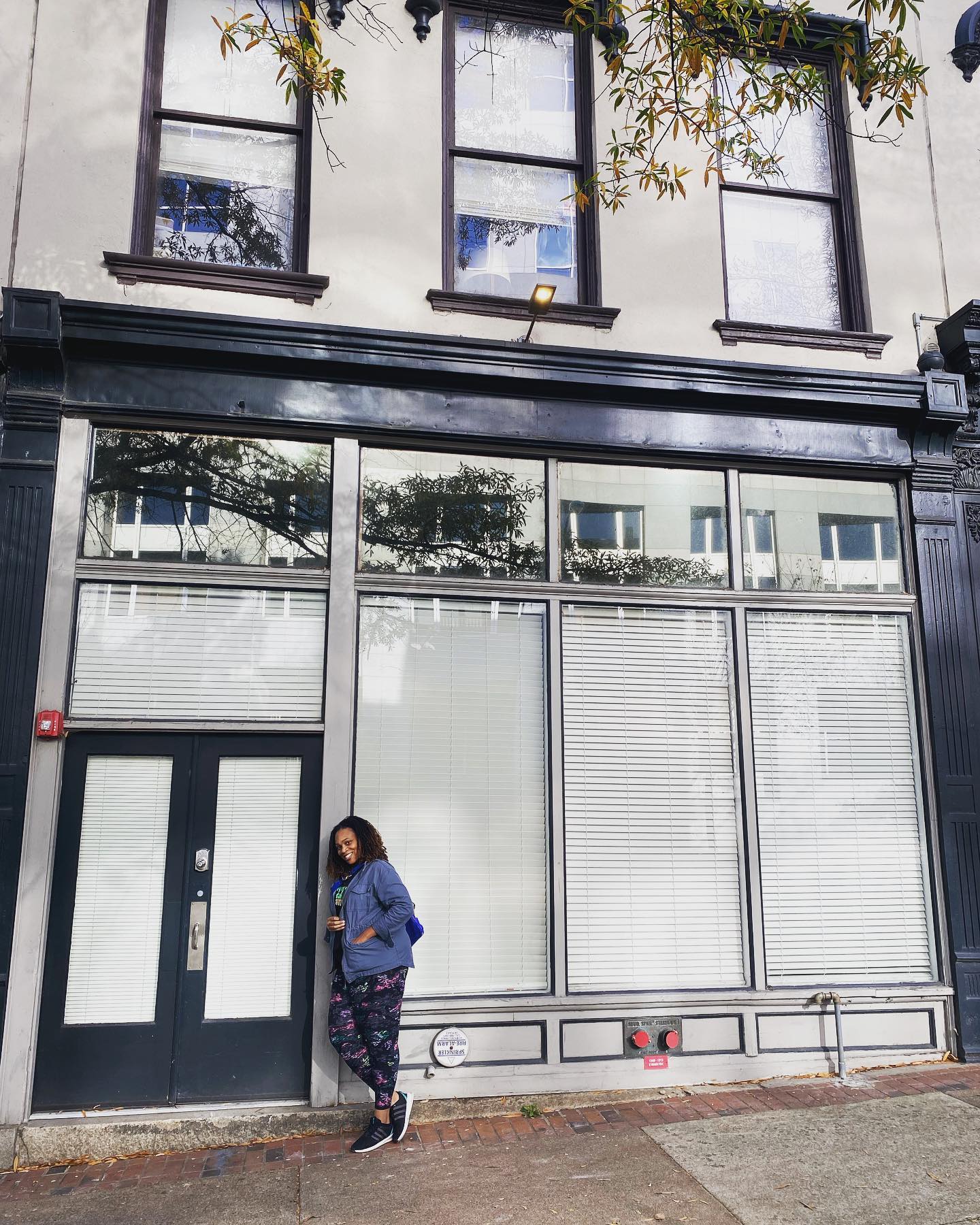 The Book Bar's future home
The Book Bar, a Black- and women-owned bookstore and wine bar with an inventory centering BIPOC authors, will open next month in Richmond, Va. Owner Krystle Dandridge, who was a licensed therapist and mental health professional for 15 years before deciding to open a bookstore, told Richmond's StyleWeekly that she's eyeing an official opening date of February 5, depending on city permits being approved.
Located in Richmond's Shockoe Slip neighborhood, the Book Bar will sell new titles across all genres with an emphasis on works by Black authors, indigenous authors and other authors of color. Dandridge has already starting selling quarterly subscription boxes that feature a book and additional items ranging from "vodka cheesecake-flavored popcorn and bath bombs to knee socks and face scrubs," with an emphasis on self-care.
Dandridge recently launched the Book Bar Book Club, a reading group that already has more than 50 members. The group will read a new novel each month, chosen by the group from a selection provided by Dandridge. The first choice was In Every Mirror She's Black by Lola Akinmade Åkerström, who will join the book club for a virtual discussion later this month. Dandridge noted that her selections will all aim to help pull people out of their reading comfort zones, "because you will never know the full extent of what you like if you stay in just one lane."
The bar side of the business will serve a variety of wines by the bottle in a relaxed, lounge-style setting. Dandridge plans to host wine tastings and author signings, and she also wants the store to be an incubator of sorts for Black-owned businesses. The front of the store will have a space for nonbook items made by local Black vendors.
Dandridge recalled that when she opened her "first fantasy novel that described the main characters having coily hair and skin as dark as midnight, it opened a whole new world to me." She wanted to share that feeling with others, and her journey to becoming an independent bookstore owner began.
"Growing up, I don't think I walked into any business where the owner looked like me," she told StyleWeekly. "Worked there? Yes. But owned it? No. Representation matters. I used to walk into any bookstore and it was difficult to find books by authors who look like me. It's just not considered what is mainstream even though there are a lot of them out there. Our country is diverse, so I wanted to create a space where folks can find diverse reads."
Dandridge is working on scheduling a grand opening celebration for the Book Bar that will bring in a local author for a book signing and reading, with details to be announced.
---

---