New Owner for Cloud & Leaf Bookstore in Manzanita, Ore.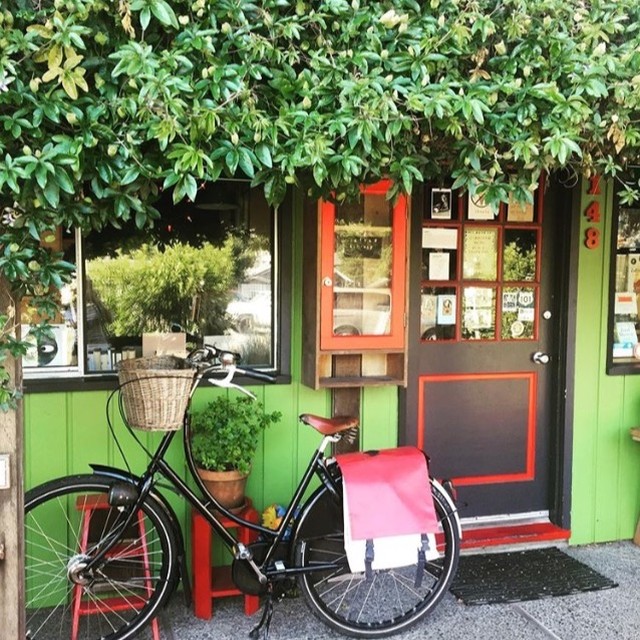 Cloud & Leaf Bookstore, Manzanita, Ore., will soon have a new owner. Author Deborah Reed, who purchased the shop in 2019 from founder Jody Swanson, announced that her friend Holly Lorincz will be taking over the business, effective June 1, the Oregonian reported.
A literary agent and writer, Lorincz recalled that when Reed said she was thinking about selling the bookshop and asked whether Lorincz knew anyone who'd be willing to maintain the store's curation and ambiance, she said: "Literally in that very second I was like, me, yes, I would like to buy the bookstore."
Lorincz plans to keep the store as is. "I'm not coming in trying to make big changes," she said. "I'm buying it because I love what it is now."
Reed observed: "It's a special place, and when I announced that I was leaving I received so many beautiful messages from people telling me what the store means to them."
Noting that she was sharing news of the sale "with a mix of heavy heart and hopeful anticipation," Reed posted on the store's Instagram page: "I will hang around for a little while to help behind the scenes with curating for as long as she would like. I am certain that the store will continue to thrive under Holly's loving care. Not a day goes by where someone doesn't tell me how deeply they love Cloud & Leaf Bookstore. I love it, too, and it hurts my heart to say goodbye to the close ties that I have found there. Jody Swanson... created this haven in 2004, and I am so grateful to her for entrusting me with its ownership for the past three years. It has changed my life in immeasurable ways for the better. It has been an honor to play a role in the life of this gem."
Reed added that it was "time for me to return to the quiet life of writing, and to split my time between Manzanita and Berlin, where I am currently helping to house Ukrainian refugees. I have become deeply involved in their welfare, and in the situation at large.... Thank you all so much for everything. You have helped make these years of my life not only tolerable through its darkest days, but also beautiful in ways that I can never fully express or repay."
---

---