Bookends Opens in Pontotoc, Miss.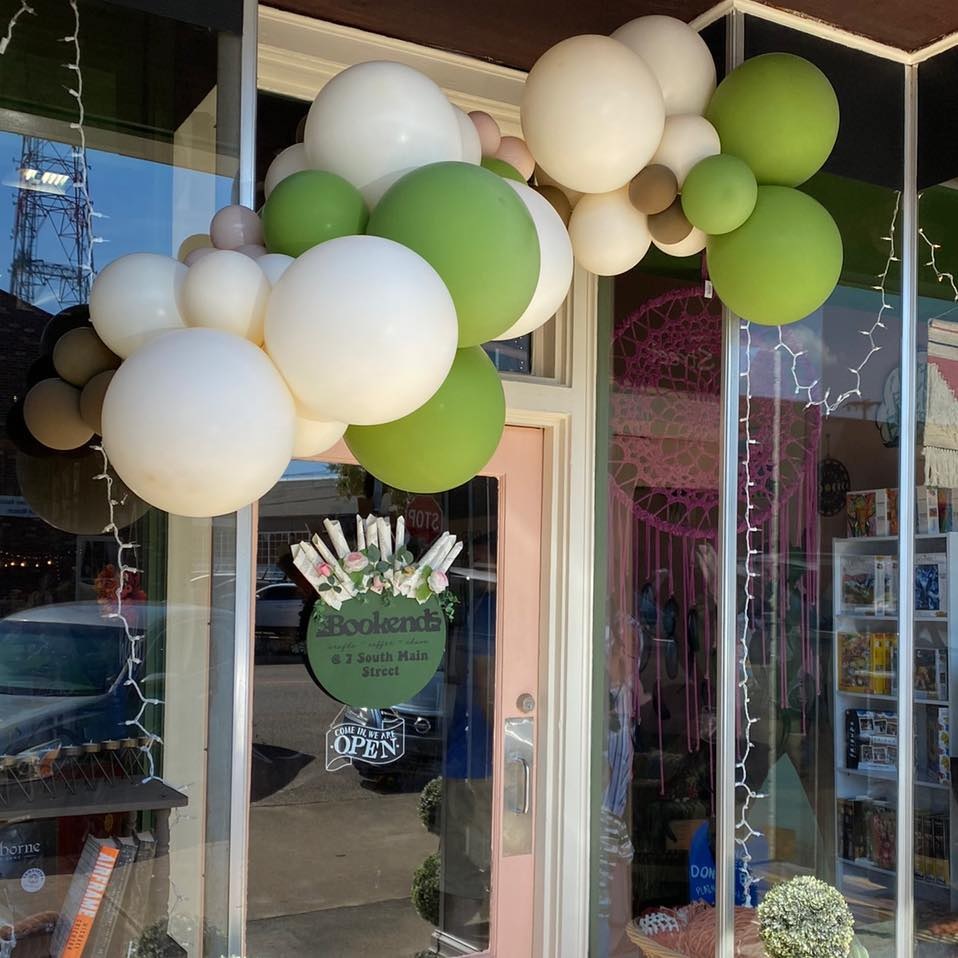 Bookends, a coffee shop and bookstore selling new and used titles, is open for business in downtown Pontotoc, Miss., the Daily Journal reported.
Co-owners Alissa Harris, Jenna Nolley, Dana Biffle and Arlissa Whisenant held a grand opening celebration and ribbon cutting for the store on July 23. The book inventory ranges across all genres, with romance and YA particularly popular at the moment. The owners plan to shape the inventory based on community feedback and work with as many local authors as they can.
"We are constantly taking recommendations from people on authors they like," Nolley told the Journal. "We want to have something for everybody. We started out pretty much with our own book lists and ordering from there, but we can't have just our stuff."
The non-book inventory includes board games as well as necklaces and gift items made by local artists. The coffee is self-serve, and customers are encouraged to grab a drink, find a book and read.
"We just want everyone to feel comfortable and safe when they come here, no matter what walk of life," Harris said. "We want you to feel like you're amongst friends and family."
Once the store finds its footing, the owners plan to host things like game nights, trivia nights and book clubs, with the goal being "creativity and fun."
The owners all have backgrounds in art and entrepreneurship. Whisenant owns a trophy and gift store in Pontotoc called Image Awards and Gifts, and is Nolley's cousin, who has her own t-shirt business. Harris is an artist working with vinyl and other media while Biffle, who is Harris's mother, owns a T-shirt brand called Sippi Hippie.
Harris noted they are all avid readers, and they wanted to create a space that focuses on artists and makers. "We just thought it would be fun to do something like this."
---

---