New Voices, New Rooms Kickoff: 'We Are Here'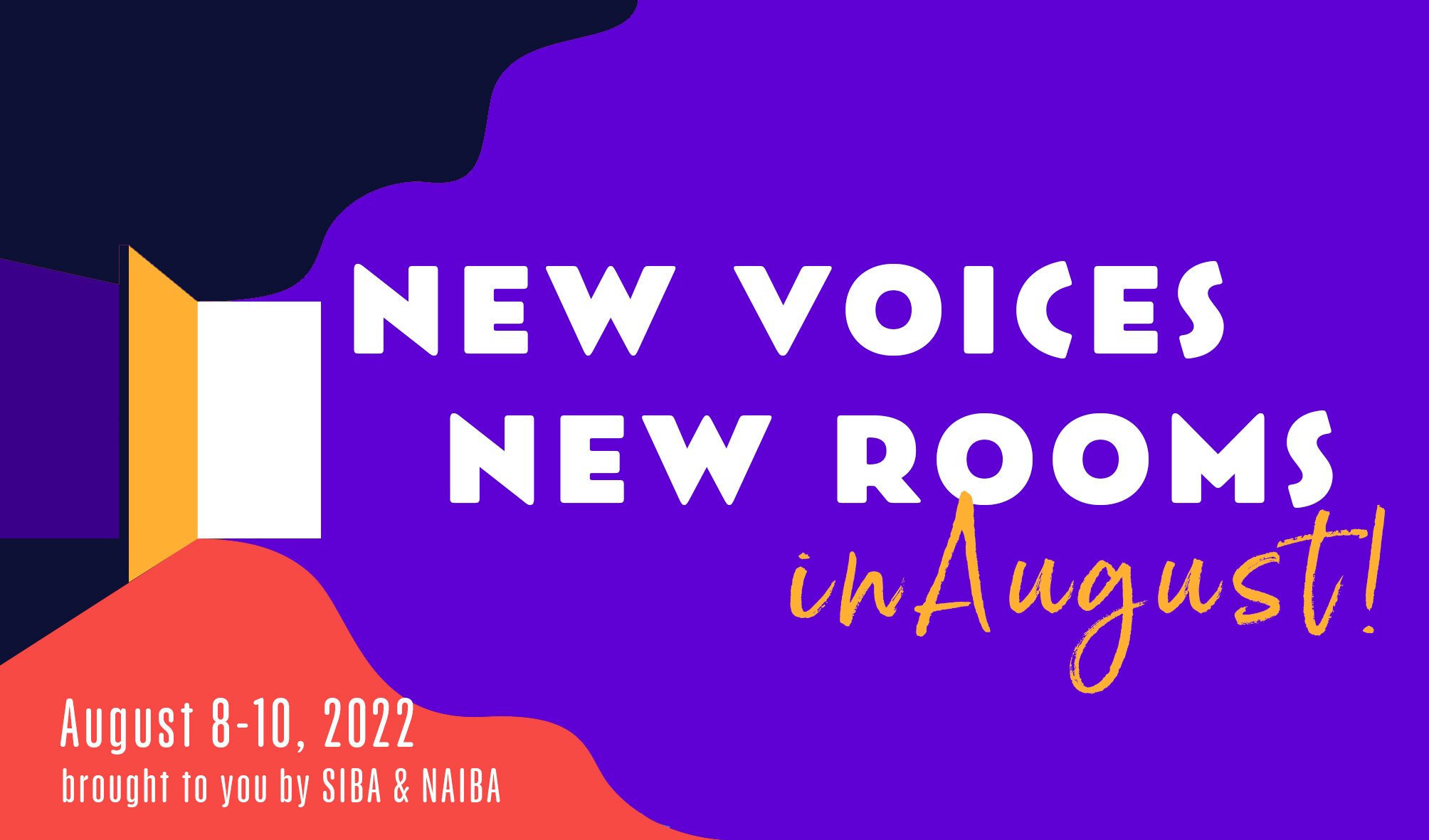 "We Are Here" was the resounding theme of Monday's kickoff author breakfast at SIBA/NAIBA's virtual New Voices New Rooms event. The panel was moderated by Bunnie Hilliard, founder and owner of Brave + Kind Bookshop in Decatur, Ga.
The session took its name from Tami Charles's picture book We Are Here (Orchard/Scholastic, January 3), illustrated by Bryan Collier, their follow-up to All Because You Matter, which, Charles explained, she wrote for her son following George Floyd's murder and subsequent protests. Charles said that she and Collier are at work on a third picture book and, when all three spines line up, they will read: All Because You Matter/ We Are Here/ United Together.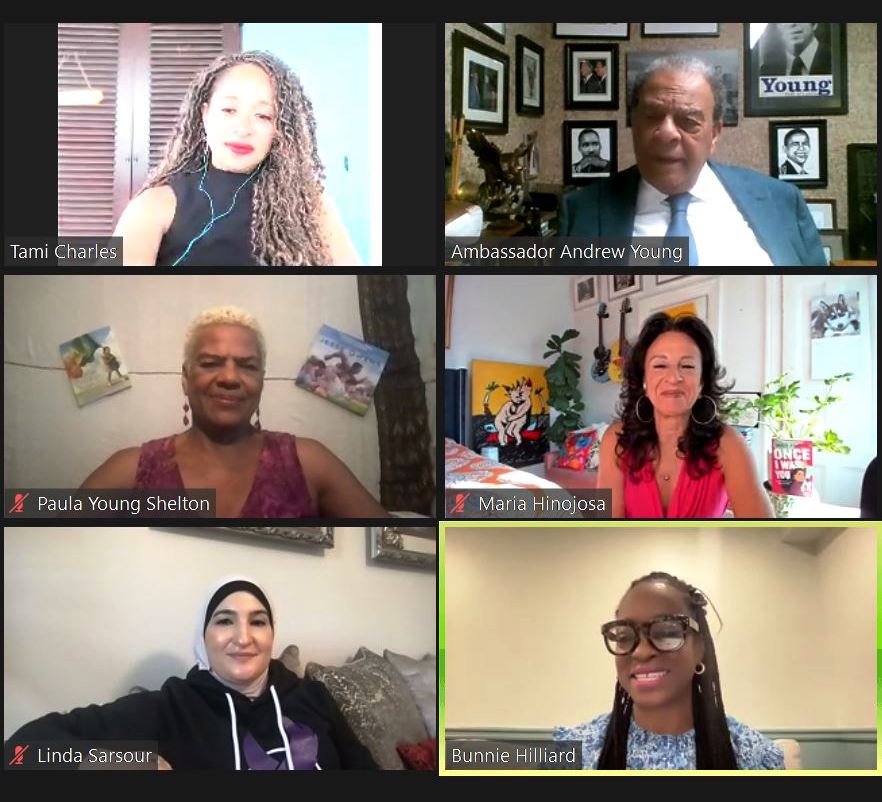 Ambassador Andrew Young spoke of growing up in a neighborhood with an Italian grocer on one corner, an Irish pub on another and a Nazi headquarters on another corner. When Young, just four years old in 1936, asked his father who the Nazis were, his father explained they held racist ideas. "Racism is a sickness," he told the boy. "You don't get mad at people for being sick." That same year, Young's father took him to a segregated movie theater to see Jesse Owens win a gold medal in the Olympics in Berlin. That was the inspiration for his picture book written with his daughter Paula Young Shelton, Just Like Jesse Owens (Scholastic), illustrated by Gordon C. James.
"Don't get mad, get smart," Young's father told him. "My father's advice worked not just when I was four years old, but also as a 40-year-old [as President Carter's ambassador to the United Nations] in South Africa during apartheid, and while negotiating the Panama Canal treaty. The State Department wanted me to be afraid of them, but I befriended them." Paula Young Shelton added, "Young children need to know you can't let other people's opinion determine who you are."
"I'm not an author, I'm an organizer," said Linda Sarsour, who adapted her adult memoir (We Are Not Here to Be Bystanders, 37 Ink) for young readers as We're in This Together (Salaam Reads, Nov. 29). She identifies as a Muslim Palestinian woman and, as co-chair of the Women's March on Washington in 2017, led the largest single-day protest in history. Sarsour has received death threats as a result of her work, and an editor coaxed Sarsour into writing her memoir because, Sarsour realized, "If something were to happen to me, my story would still be here."
When Hilliard asked what age reader she's targeting, Sarsour answered, "Nine- 10- and 11-year-olds: they too can understand trauma, grief, pain. There are also moments of celebration and solidarity." Sarsour said children need to see things as they are yet also understand that together we can change things. She watched her eight-year-old daughter stand up and ask the New York City mayor, "Will you include Muslim holidays in the school calendar?" and Mayor Bill de Blasio did just that. Sarsour wants young people to know, "You are powerful because of who you are. I was you. I was told I should hide who I am. I'm still powerful, still organizing."
Like Sarsour, Maria Hinojosa was the child of immigrants and wanted to reach "the next generation" by adapting her adult memoir for young people. Hinojosa was moved to do so by an immigrant Latina girl she saw in McCallum, Tex., who was separated from her family. She begins her young people's edition, Once I Was You (Simon & Schuster, Aug. 30; a Spanish edition will follow in January), with that story. The author aims her book at a 10-year-old reader and modeled it on the young readers edition of Stamped by Jason Reynolds, adapted from Ibram X. Kendi's Stamped from the Beginning.
Hinojosa told Ambassador Young that she had grown up watching him and Dr. Martin Luther King, Jr., and that she had as a youth met Jesse Owens in Chicago, beautifully bringing the conversation full circle: "We see ourselves in each other but we also own our own power because that is what democracy is all about."--Jennifer M. Brown
---

---