Bookselling Notes: BAM Drops 10.8%; E-Attitudes
Yesterday the stock market punished Books-A-Million, which announced late Wednesday that Nasdaq had planned to delist it for not yet filing its Form 8-K with the SEC. In heavier-than-average trading on an up day on Wall Street, BAM stock closed at $8.20 a share, down 10.8%.
---
The Auraria Campus Bookstore, serving the Community College of Denver, the Metropolitan State College of Denver and the University of Colorado at Denver Health Sciences Center Downtown Denver Campus, celebrated its grand reopening this week with tours, giveaway drawings for a DVD player, an iPod and more and a fashion show that featured clothing with the schools' logos.
Manager Jerie Bray told the
University of Colorado at Denver Advocate
that the reopening was "a different way of getting people in the store." Auraria plans to stage fashion shows at least once a semester.
---
Go figure.
In a story about the MBS Textbook Exchange program under which Princeton and nine other college bookstores are offering e-book alternatives to some textbooks, the
Brown Daily Herald
at Brown University, which is not yet taking part in the program, found some hesitancy on the part of students toward using e-textbooks.
One Princeton student told the paper, "I'm a little old-fashioned," adding that she liked the feel of a book in her hand and assumed scrolling up and down pages would be "annoying."
A Brown student said, "I would be interested in [an e-book] as a supplement. It's useful to have the real thing."
---
As if anyone needed reminding, several retail forecasts released this week predict a modest holiday season gain. For one, the National Retail Federation said retail sales in November and December would rise 5%, the lowest level since 2002 and down from last year's 6.7% growth. For its part, Ernst & Young indicated sales in the last two months of the year would rise 6%-7% compared to 8.3% last year. (Obviously the two organizations measure sales differently.)
The not-surprising culprits: Hurricane Katrina, gas prices and a stagnant job market, although rebuilding spending could turn around consumer confidence.
---
Banned Books Week starts tomorrow. May it not be so necessary in the future.
---
Congratulations! Curbstone Press in Willimantic, Conn., celebrates its 30th anniversary with a series of author readings during the next five days and a gala party on Sunday. For more information, call 860-423-5110 or check out the press's
Web site
.
---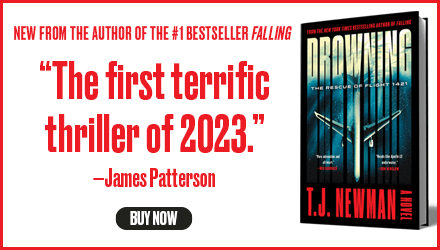 ---