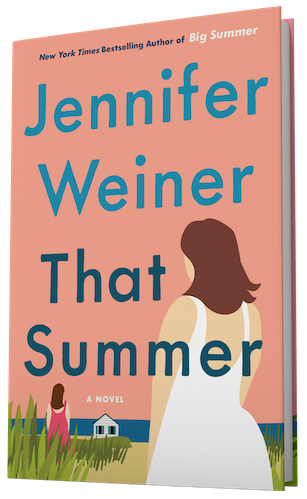 That Summer
Jennifer Weiner
Daisy Shoemaker is lonely.
Her successful husband is busy with his career, her teenage daughter, Beatrice, wants space, and her best friend recently died. So when a flurry of emails come to Daisy instead of to another woman with a similar e-mail address--someone Daisy perceives as more successful and with a fuller life--she arranges to travel from Philadelphia and meet up with this other woman in New York. But who is this mysterious woman? And are the e-mails really misdirected?
Jennifer Weiner--whose Big Summer became an instant bestseller--begins her latest novel with an idyllic summer on Cape Cod. But it soon becomes clear that something dark and disturbing happened there, something that will affect generations. The author nimbly moves between her characters' perspectives, the past and the present, modest means and privilege, authenticity and deception to reveal the underbelly of wealth and social position.