True Stories Told with Novelistic Grace
It's been little more than a decade since Leslie Jamison's work began to attract attention, but in that time, she's established her preeminence in the field of creative nonfiction, as exemplified by these three books.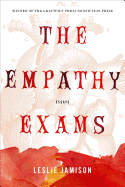 The epigraph to Jamison's debut collection, The Empathy Exams: Essays (Graywolf Press, $16), quotes the Roman playwright Terence: "I am human: nothing human is alien to me." The 11 essays that compose this collection provide formidable evidence that this is a touchstone of Jamison's work. The title essay juxtaposes an account of her work as a medical actor with the story of the abortion she underwent at age 25. From there, she addresses subjects that include the disorder Morgellons disease and the murder of three boys in a small Arkansas town in the 1990s, all leading her to the conclusion that "paying attention yields as much as it taxes."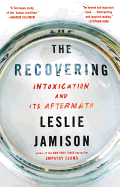 The Recovering: Intoxication and Its Aftermath (Back Bay Books, $18.99) is a searing work of memoir and reportage. In it, Jamison surveys the wreckage of her own addiction, vividly describing her stumbles on the winding road to recovery. In tandem with this story, she investigates the relationship between substance abuse and creativity, probing the lives of writers like John Berryman and Jean Rhys to help answer a question that has shadowed her own artistic life.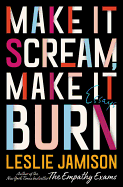 In Make It Scream, Make It Burn: Essays (Back Bay Books, $17.99), Jamison returns to the form in which she excels. This collection is less thematically unified than its predecessor, but no less fascinating. Once again, she moves effortlessly between memoir, criticism and journalism, and there seems to be no limit to the breadth of her curiosity when it comes to subjects like the Museum of Broken Relationships in Croatia or James Agee's Let Us Now Praise Famous Men. --Harvey Freedenberg, freelance reviewer