Hena Khan: Searching for Connection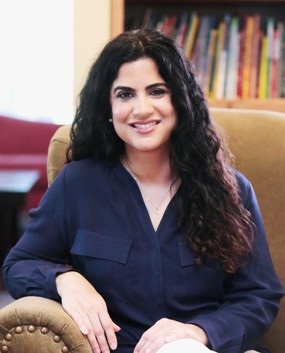 Hena Khan
Living through a pandemic, with movement restricted, we all yearn for places and people who are out of reach. This feeling has long been familiar to me. As a child of immigrants from Pakistan, I felt my parents' ache for their homeland, although they had settled happily into life in the U.S.
I visited Pakistan a handful of times as a child, but the most powerful trip was when I went as a teen. Suddenly, I was aware of how different I was from my cousins, even though they looked like me. I felt out of place, awkward with my poor Urdu, a misshapen piece of an extended family puzzle.
And yet, I was met with overwhelming love from my relatives, simply for who I was. It didn't matter that they had to negotiate for me at markets, translate what I didn't understand or explain parts of my family history. I soaked up their affection--along with the sounds, sights and smells of a place I didn't want to leave--realizing how much I had hungered for it.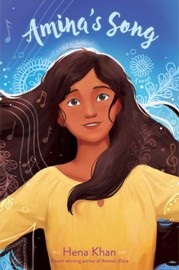 My character Amina has similar feelings in Amina's Song when she visits her extended family in Pakistan. Like I did, she feels unexpectedly out of place when she returns home. She's back to the same life, school and friends, but filled with new experiences she wants to share but doesn't know how--and others don't seem overly interested.
Amina is longing for a place far away, for people she misses and for memories that might have been. Like so many of us today (and for months now), she finds herself searching for ways to feel connected to all of the things that matter to her, near and far. --Hena Khan
Hena Khan is the author of Amina's Voice, Amina's Song and More to the Story.