An Architect's Roadmap for Renewal
The ancient city of Homs was once Syria's religiously tolerant, culturally vibrant industrial center, where people from diverse backgrounds lived in harmony with their neighbors and their natural surroundings. As the population grew, corrupt leaders segregated newcomers by housing them in shoddily constructed concrete blocks that did nothing to foster community and shared purpose. Since 2011, the ongoing civil war has devastated the lives of the city's inhabitants and its ancient infrastructure, creating an architectural wasteland in desperate need of reconstruction.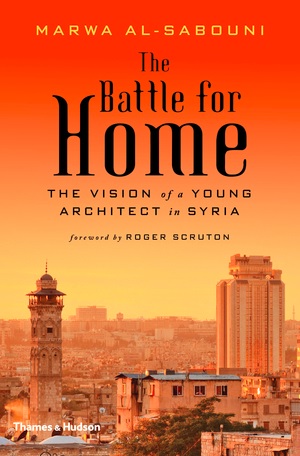 Observing the devastation firsthand, Syrian architect Marwa al-Sabouni believes that poorly planned architecture contributed to the conflict in Homs as cultures and religions, separated from each other, lost the ability to understand and work together. In The Battle for Home: The Vision of a Young Architect in Syria (Thames & Hudson, $26.95), the remarkable debut that introduced al-Sabouni's courageous writing and aspirations for Syria to the world, the author advocates for a radical architectural revival connecting Homs to its rich past while also prioritizing the individual and collective needs of residents. Architecture, she believes, can foster peaceful healing and promote unity.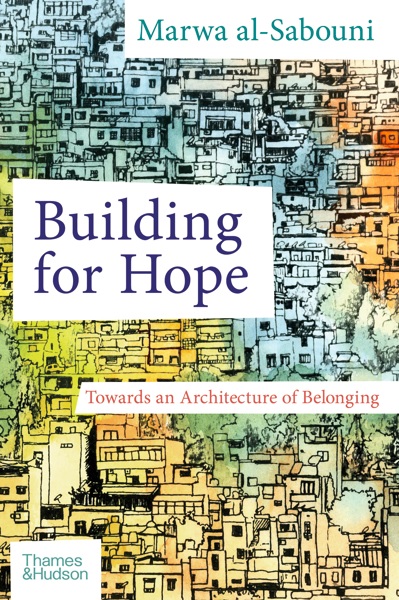 Expanding her focus to global renewal in Building for Hope: Towards an Architecture of Belonging (Thames & Hudson, $29.95) al-Sabouni links the Arabic word for dwelling, yaskun, to the term sukun, which means "stillness, in the sense of locational and psychological stability." Instead of imagining one's dream home or dream city, al-Sabouni prefers to ask how do we want the reconstructed space to make us feel? It's better for the soul, she says, if new structures are in harmony with nature and pay homage to all that existed before.
A gifted writer and illustrator, al-Sabouni's visionary ideas will inspire architects, designers and urban planners across the world. --Shahina Piyarali