'Totally Overrated' National Parks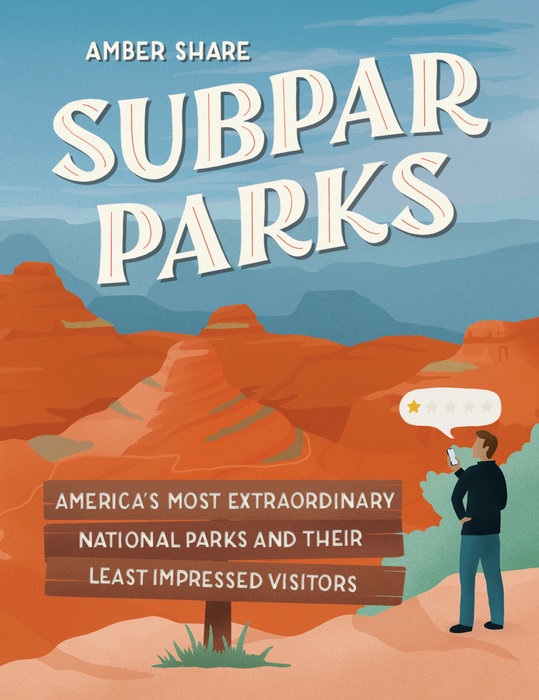 Amber Share's funny, smart and majestically illustrated Subpar Parks: America's Most Extraordinary National Parks and Their Least Impressed Visitors (Plume, $22) grew out of her love of America's National Parks and others' complete irreverence toward them.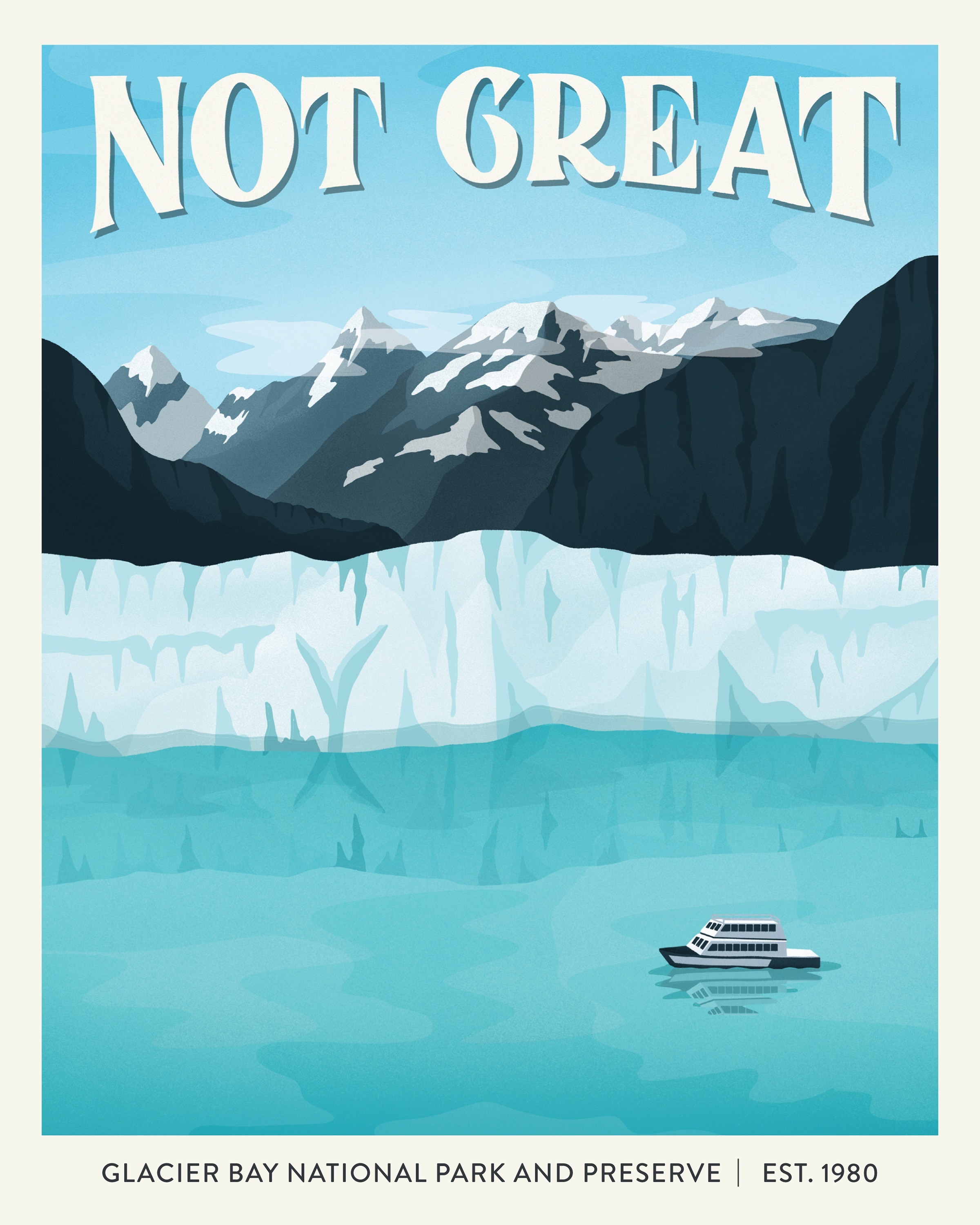 What began as an Instagram account (now with more than 350,000 followers) evolved into a kind of calling--a place to encapsulate Share's own sense of awe in these natural spaces of grandeur, to illustrate their beauty and, in her hand-lettered type, to highlight a single tone-deaf one-star review. Her entries for 77 parks, organized by the National Park Service's seven geographic regions, are as entertaining as they are informative.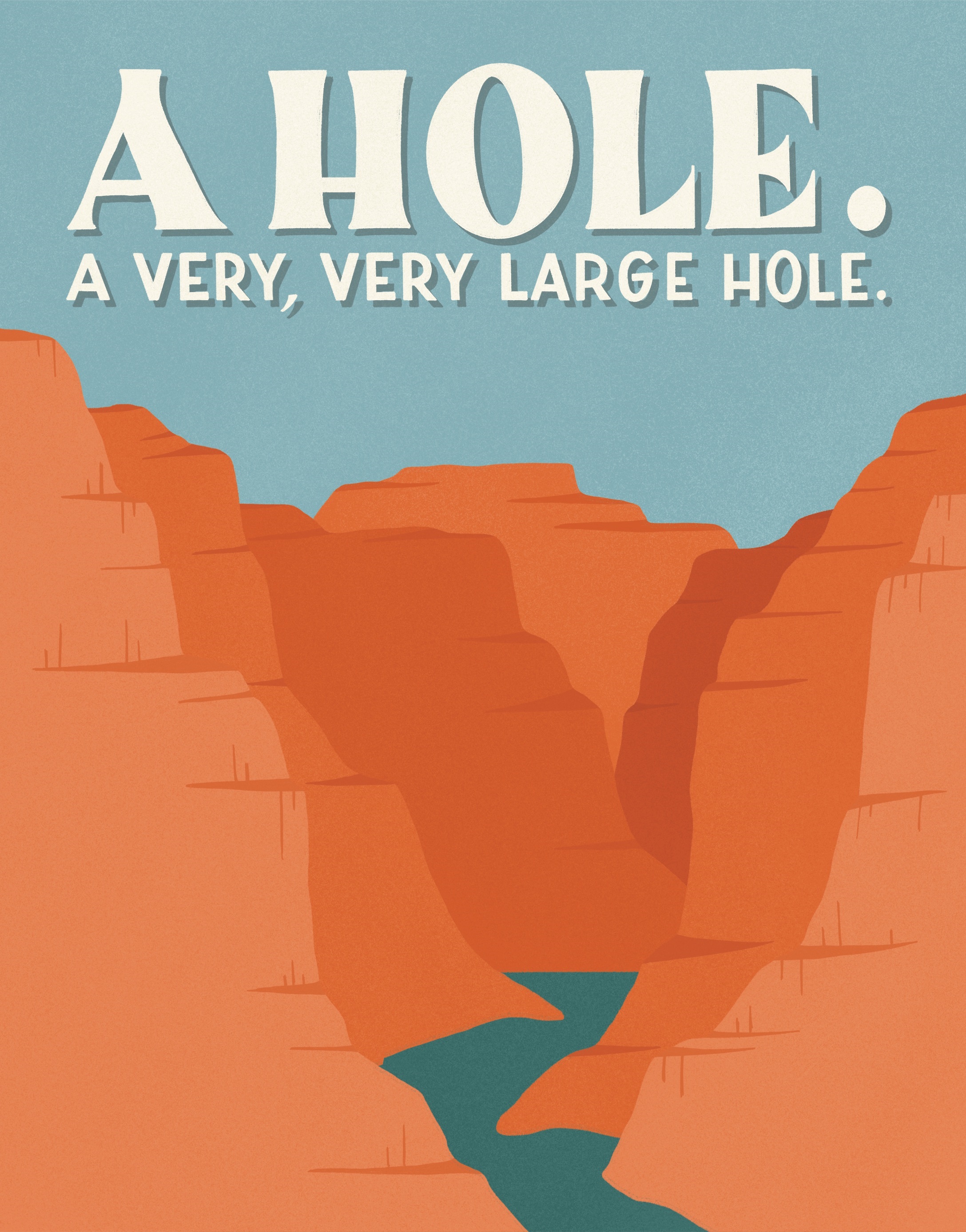 Witness the spread for the Grand Canyon, the site that ignited a then 10-year-old Share's passion for the great outdoors, and its one-star review: "A hole. A very, very large hole." Or Arches National Park, whose review--"Looks nothing like the license plate"--set off the light bulb for this project. Another standout depicts a view of Florida's Biscayne National Park from its sandy bottom looking up at the water's surface, a turtle floating above a coral reef, with the review, "Phone signal is impossible." Share puts such dismissive comments into perspective with a spread such as Glacier Bay in Alaska ("Not great"), depicting a tour boat dwarfed by the mountains, glaciers and coastline originally protected as a national monument in 1925, and then given national park status in 1980. Unfortunately, its status as a national park meant that the Huna Tlingit people, who called it home, could no longer live there. Share attempts throughout to "include information about the indigenous history and relationships with these lands," which held sacred meaning for the nations who resided there.
Whether you wish to plan your next vacation, relive an adventure, armchair travel or be amused, Amber Shares's labor of love is the book for you. --Jennifer M. Brown, senior editor, Shelf Awareness