The Literary Versatility of George Saunders
Though he did become better known after his 2013 commencement address at Syracuse University lamenting our "failures of kindness," George Saunders's work deserves a wider readership still.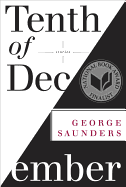 Saunders is best-known for his short stories, many of which have appeared in the New Yorker and in anthologies like the annual The Best American Short Stories. Tenth of December: Stories (Random House, $17), his most recent collection, exemplifies the breadth of his style and his deep humanity, with stories like "The Semplica Girls Diaries," a dystopian fantasy that exposes our debt-fueled materialism, and the title story, bringing together a boy and a cancer survivor bent on suicide in a situation of mutual peril.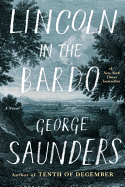 Until Lincoln in the Bardo (Random House, $17) appeared in 2017, most of Saunders's readers probably had despaired of him ever producing a novel, but as the accolades heaped on the book, including the Man Booker Prize, revealed, it was well worth the wait. This astonishing work imagines Abraham Lincoln's nocturnal visits to the tomb of his son Willie, who died at age 11 in 1862, in the company of a multitude of querulous, often hilarious, souls all making their transitions to the afterlife. It's a bravura feat of narrative daring.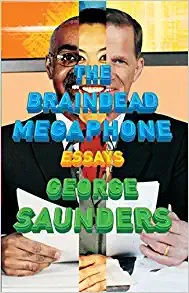 But Saunders's talent is not limited to fiction, as he demonstrates in his 2007 collection, The Braindead Megaphone: Essays (Riverhead Books, $16). In the title piece, he takes on American mass media, connecting something he says became "overt and catastrophic around the time of the O.J. Simpson trial" to the failure to question the flawed rationale for the 2003 Iraq invasion. Essays like that one, combined with vivid and often wildly funny travel writing and astute literary criticism, make for an entertaining mix. --Harvey Freedenberg, freelance reviewer