Hands-on Reading
It's hard not to fall for an interactive board book. Pop-ups, lift-the-flaps, die-cuts... all demand a reader pick the book up and play. How could you not? Here are some recently published board books for pre-readers to eight-year-olds that are near impossible to resist.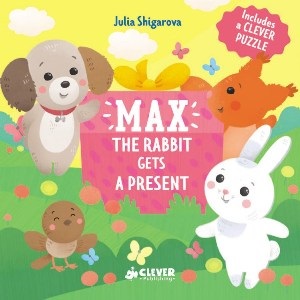 Julia Shigarova's Max the Rabbit Gets a Present (Clever Publishing, $7.99, ages 0-3) features a group of animal friends discussing what gift they should give to friend Max. A ball? A nutcracker? Music? With each new page turn, a die-cut puzzle piece is revealed. By the time the last page is reached, the reader has four puzzle pieces to arrange and place in a ready-made spot. When put together, the illustration shows Max accepting his (delicious) gift.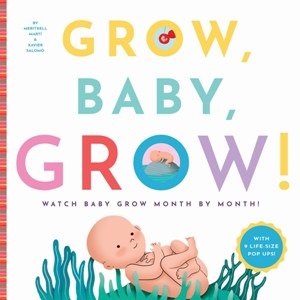 For readers ages five to seven, Meritxell Marti and Xavier Salomo have created Grow, Baby, Grow! (Familius, $24.99), a pop-up book that allows readers to engage with a life-size baby that grows month by month. Starting as a small as a pearl inside an oyster, "you" grow to the size of a cherry, a "little frog," a "starfish surrounded by coral," until eventually, "in the ninth month, you [take] your last naps" and--now actual-newborn size--wait "for the exciting day of your birth."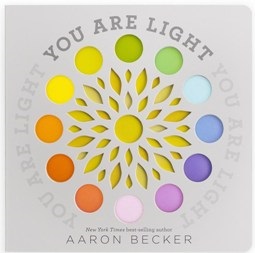 Aaron Becker's You Are Light (Candlewick Studio, $15.99) uses die-cuts and transparent paper to give readers ages four to eight an interactive experience with the concept of light. With each page turn, the colored paper in the different die-cuts matches the spare text, for example, blue "sips the sea/ to make the rain." And, when the book is held up to a light, the circle of rainbow colors shines, allowing readers to make colorful patterns or simply enjoy the pretty effect. --Siân Gaetano, children's and YA editor, Shelf Awareness