Waiting for Saga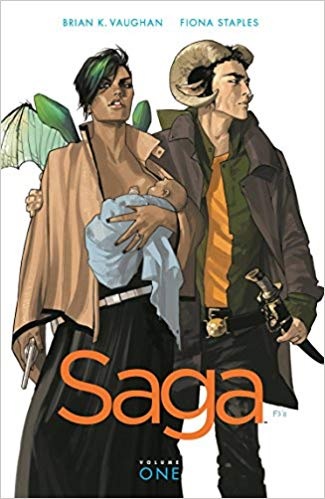 Brian K. Vaughan announced last summer that he and Saga co-creator Fiona Staples would be putting their acclaimed comic on hiatus for at least a year. That promises to be a long wait for fans of the series like me. Saga (Image Comics, $9.99) is so unusual in its fusion of genres and ideas that it's difficult to think of a substitute for the space opera love story. Instead, I have a few idiosyncratic suggestions for comics to try during the hiatus that remind me of aspects of Saga's lengthy, complex run.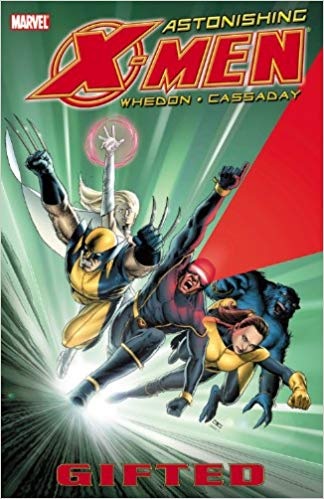 Saga's many characters are a flawed, charismatic, quarrelsome bunch, bringing to mind one of Marvel's most endearingly soap operatic teams, the X-Men. The super-powered mutants have decades of history behind them, but Joss Whedon's Astonishing X-Men, Vol. 1: Gifted (Marvel, $14.99) is as good a place to start as any. Whedon is excellent at keeping characters grounded and relatable under unusual circumstances, one of Vaughan's great strengths. Plus, Whedon's trademark quippy dialogue is a close cousin to Vaughan's clever lines.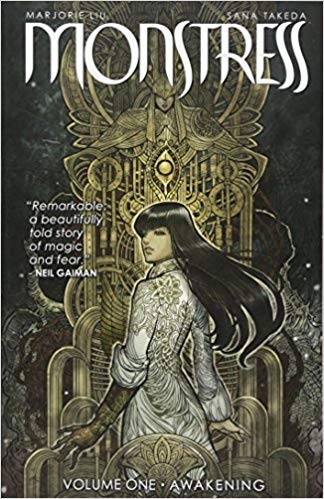 For all of its romance and humor, Saga can be a violent, disturbing comic. That and the comic's detailed worldbuilding call to mind Marjorie Liu and Sana Takeda's ongoing dark fantasy epic Monstress (Image, $9.99). Liu's world has more of a baroque, horror-inflected vibe, but, like Saga, it places a heavy emphasis on the lasting trauma of war.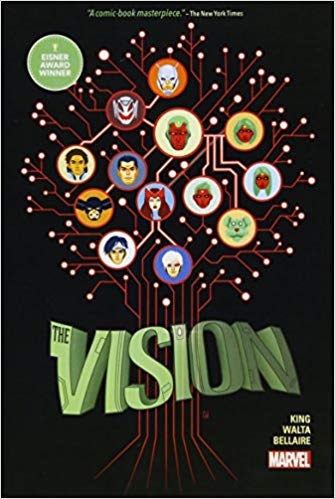 Finally, I'll recommend Tom King and Gabriel Hernandez Walta's The Vision (Marvel, $17.99). It's not necessary to know anything about Vision, a longstanding Marvel superhero, to enjoy this devastating standalone story. The Vision pairs well with Saga because of its emphasis on tragedy--despite the character's best intentions, Vision's quest to make a family is a doomed effort. During its long hiatus, Saga fans are left to wonder if Alana, Marko and Hazel will fare any better. --Hank Stephenson, bookseller, Flyleaf Books, Chapel Hill, N.C.