Ben Clanton: School Is Fin-damental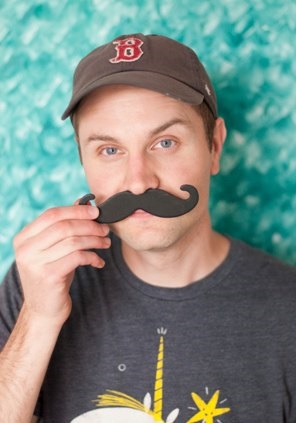 Ben Clanton
As a kid, school was something I had mixed feelings about. I had many great teachers, but I didn't make friends easily and I didn't learn as quickly as my peers. Reading was especially a struggle. So why, one might ask, have I written a book about school?
My love for reading came about slowly. It began with comics and eventually became an obsession, due in part to a series you may have heard of: Harry Potter. While attending college, my love of reading led to a passion for writing and illustrating. But my feelings about school were another subject. My school experience improved, but school still wasn't something I was eager to write about.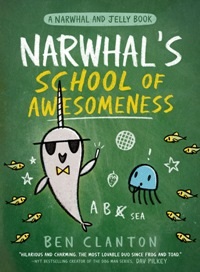 When Tara Walker, publisher at Tundra Books, saw a mention of a Narwhal and Jelly school-themed story at the bottom of a long list of ideas for future books, she was hooked. She knew right away that those were perfect waters for Narwhal and Jelly. I was unconvinced. Tara gently nudged me about the school theme for nearly a year. Then it clicked. It was the beginning of one of the most challenging school years in recent history, and I was hearing about the struggles with remote learning. But I also saw new levels of creativity and passion from teachers in my life. I found myself reflecting on some of the incredible people who taught me, and suddenly the story began to flow.
I hope teachers will give Narwhal's School of Awesomeness a decent grade and that their students will enjoy reading it--especially those like seven-year-old Ben. The book remarkably came out the same week my oldest child began kindergarten; I'm hoping he likes those waters as much as Narwhal and Jelly do! --Ben Clanton
Ben Clanton is the author of the Narwhal and Jelly early graphic novel series (Tundra Books).