Great Gifts for Kids and Teens
As always, Shelf Awareness is excited to present our annual children's and YA gift issue. This holiday season, supply-chain issues have caused delays for all kinds of consumer goods--books included--and so we'd like to mention a couple more titles we'd hoped to review in this issue, but publication has been delayed (you can pre-order them at your local bookstore).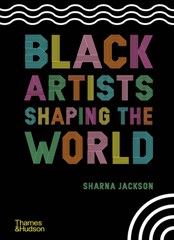 Black Artists Shaping the World (Thames & Hudson, $19.95) by Sharna Jackson with Zoé Whitley invites readers to celebrate 26 talented Black artists from around the globe who are creating exciting and important work in photography, painting, textiles and more. This inspiring, accessible collection praising Black people's contributions to art is an ideal gift for budding young artists.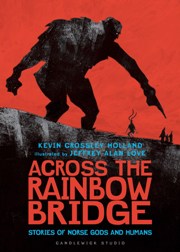 Across the Rainbow Bridge: Stories of Norse Gods and Humans by Kevin Crossley-Holland and illustrated by Jeffrey Alan Love (Candlewick Studio, $18.99) offers five bewitchingly told, dramatically illustrated tales featuring gods and ghosts who insinuate themselves into the affairs of Midgard, "the world inhabited by human beings, giants, and dwarfs." Crossley-Holland's superb storytelling is perfectly paired with Love's powerful acrylic paint, ink and pencil-on-board art, which invokes the outsize effect the inhabitants of these other worlds have on the people of Middle Earth.
In the rest of this issue, you'll find nonfiction, fiction, poetry, fantasy, realism and cooking and activity books that will appeal to children and teens. A number of them might tempt all ages: Amanda Gorman and Loren Long's Change Sings, Cynthia Cliff's Pie for Breakfast and She's on the Money by Andrea Hall and Li Zhang. And really, the supply-chain issues are no joke--get your books and get 'em soon. --Siân Gaetano, children's and YA editor, Shelf Awareness