Cooking for Flavor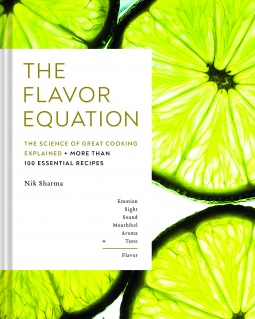 It all started with a hostess gift I received over the Thanksgiving holiday, a gorgeously photographed cookbook called The Flavor Equation: The Science of Great Cooking Explained by Nik Sharma (Chronicle, $35).
In his cooking, Sharma elegantly straddles Eastern and Western cultures, crafting recipes with ingredients and techniques that optimize the brightness of food, as well as its savoriness, sweetness, fieriness and bitterness. He defines flavor to include emotion, sight and sound, as well as mouthfeel (texture), aroma and taste, and walks readers through his "flavor approach" to each recipe, sharing tips and explaining the basic science of how ingredients interact.
I naturally gravitated toward recipes in the section of the cookbook titled "Fieriness," with exceedingly aromatic and mouthwatering results. The dishes I cooked, including spiced roast chicken and lamb kofta in almond gravy, all exploded with flavor.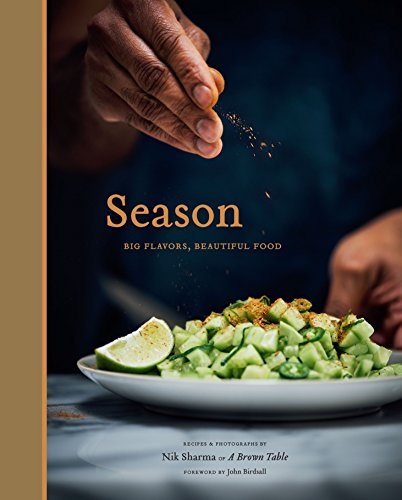 After the success of the lamb kofta in particular, I turned to Sharma's first cookbook, Season (Chronicle, $35), eager to immerse myself further in this author's world of cooking. In Season, Sharma reinvents dishes he has enjoyed at local restaurants across the U.S., enhancing them with spices from his childhood and paying culinary homage to recipes from his husband's Southern upbringing. Sharma's recipe for apple masala chai cake is one my family has anointed our new favorite.
These newly acquired cookbooks enjoy shelf space alongside many old favorites, including a volume that isn't a cookbook in the strict sense but is jam-packed with kitchen fundamentals for the recreational cook. What Einstein Told His Cook: Kitchen Science Explained (Norton, $16.95) by the late Robert L. Wolke explains in simple terms and with brilliant humor the chemical principles that govern food preparation and flavor. Posing more than 100 questions that a curious cook might ask, What Einstein Told His Cook is a reliable food science classic that complements Sharma's approach to culinary experimentation. --Shahina Piyarali, reviewer