Balancing Work and Play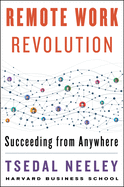 When Harvard Business School professor Tsedal Neeley began writing Remote Work Revolution: Succeeding from Anywhere (Harper Business, $29.99) 20 years ago, she had in mind global companies that successfully united work forces worldwide. Little did she know that a pandemic would lend her discoveries and best practices a sense of urgency at the national, local and personal level. Her book, offering ideas on inclusiveness, crossing cultural and language barriers, and encouraging all voices in the virtual room, closes each chapter with an "action guide" of practical tips.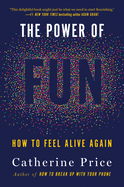 The dividing line between your house as a gathering place for both family and friends as well as (virtual) colleagues can be elusive. How does one step away from the desk for a lunch break or to walk the dog, and return to it somewhat refreshed and reinvigorated? Catherine Price offers some ideas in The Power of Fun: How to Feel Alive Again (Dial, $27) with her emphasis on smaller moments of playfulness ("Everyday Fun") rather than going for the kind of "Peak Fun" associated with the (sometimes unrealized) goal of saved-up-for faraway vacations. She emphasizes the importance of continuing to learn and grow in incremental ways--beginning with stepping away from technology.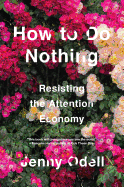 Jenny Odell describes her book How to Do Nothing: Resisting the Attention Economy (Melville House, $17.99) as "a field guide to doing nothing as an act of political resistance to the attention economy." She uses the principles of the Eight Hour Day Movement--"eight hours for work, eight hours for sleep and eight hours for what you will"--to remind readers of the importance of consciously setting aside time in the day to pay attention to a piece of art, stroll through a neighborhood park, and connect with the people around us and who matter to us. --Jennifer M. Brown, senior editor, Shelf Awareness