Reading, Happiness, Anxiety & Tenuous Well-Being
In the first episode of the classic British comedy series Black Books, a man rushes into the bookshop and desperately asks Bernard Black for The Little Book of Calm. The situation leaves the frazzled patron, Manny (Bill Bailey), only marginally better off for having acquired a copy. Things get more complicated when he accidentally swallows the book. In the hospital, his doctor breaks the news that "somehow you assimilated it into your system overnight."
I thought about Manny when I recently encountered a new study from the University of Oxford, University of Vienna and Nesta that noted it is "often assumed that engaging with traditional types of media improves well-being, while using newer types of media, such as social media, worsens well-being." The paper contends that "changes in the types of media people consumed and the amount of time people spent engaging with traditional media were not associated with substantial changes in anxiety or happiness levels."
Reading's job isn't to make me happy. The last six books I read were Louise Erdrich's The Sentence (Harper, $28.99); Damon Galgut's The Promise (Europa Editions, $25); Sandrine Colette's The Forests (Europa Editions, $18); Amanda Lohrey's The Labyrinth; Joy Williams's Harrow (Knopf, $26) and Muriel Barbery's A Single Rose (Europa Editions, $22), all of which, I believe, were good for my long-term well-being. If they also sparked anxiety, they meant to. Any happiness came from encountering great reads.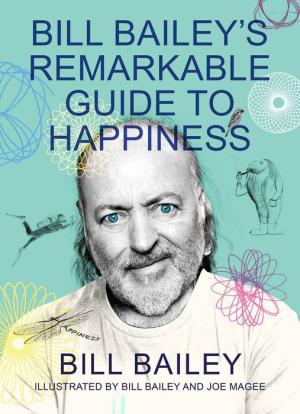 Which leads me to Bill Bailey's Remarkable Guide to Happiness (Quercus, $28.99). In his chapter on reading, Bailey observes: "There are many scholarly articles which list the benefits of reading, ranging from having a greater vocabulary to being more thoughtful towards others, or even broadening your outlook on life generally."
On the other hand, it was through newish media I learned, in December 2020, that Bailey had become the unlikely winner of the British TV competition Strictly Come Dancing. That was indeed a moment of profound happiness with no anxiety attached, and definitely improved my short-term well-being. --Robert Gray, contributing editor