Puppers!
Children's literature has never experienced a dearth of adorable animals. In this lovely tradition, these charming board books highlight dogs.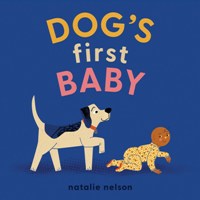 In Natalie Nelson's Dog's First Baby (Quirk Books, $9.99), a happy pup meets the family's newest member. "I am a dog. Are you a dog?" The new creature doesn't smell like a dog and doesn't even have a tail. But it does get sleepy, go for walks and howl. The dog ultimately decides the creature is not a dog but considers it a friend anyway. A bright palette, tons of white space, simple shapes and easily recognizable figures make this an excellent title for children ages two to five.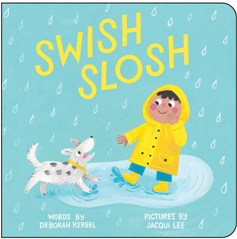 Swish, Slosh (Orca Books, $10.95) by Deborah Kerbel and illustrated by Jacqui Lee is an onomatopoeic encyclopedia in the form of a board book. A child and their dog spend the day together, doing all kinds of activities: an unsupervised hose ("gloop/ gush") turns the dirt to mud and the child and dog jump right in ("smush/ squish"); when it's time to paint, the child uses an easel ("squelch/ splat") and the dog walks all over the canvas ("swoop/ splurt"). The only text in the book is the noise associated with each energetically illustrated activity, making this an excellent read-aloud.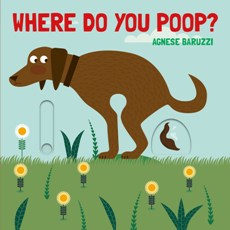 Special mention goes to Where Do You Poop? (minedition, $11.99) by Agnese Baruzzi, a slide-the-tab board book featuring a pooping pup on the cover. Every animal in the book is asked, "And where do YOU poop?" on the left-hand page; the right-hand page includes an illustration of the animal with a pull tab to make the poop appear. It seems unlikely any one- to three-year-old wouldn't enjoy this silly, interactive and surprisingly educational board book. --Siân Gaetano, children's and YA editor, Shelf Awareness