Chilly Scenes of Winter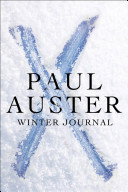 It's the dog days of summer, and we received a book trailer from Macmillan Audio for Paul Auster's recording of Winter Journal. The trailer opens with the sound of a cold wind; the book cover is snowy. In his 65th year, in the winter of his life, Auster is writing a history of his body and its sensations. This made me think about the connection between weather and reading. Would Winter Journal be better read in the coldest months? Would reading it in August be dissonant?
This caused me to remember other shivery books I've read, and wonder if reading Endurance: Shackleton's Incredible Voyage by Alfred Lansing would have a cooling effect in these hot days. Smilla's Sense of Snow by Peter Høeg has caused many readers to shiver and reach for a blanket as they follow Smilla Qaavigaaq Jaspersen from Copenhagen to Greenland as she attempts to figure out the death of a small boy based on her reading of his snowy footsteps. Arnaldur Indrioason's Inspector Erlendur mysteries (Jar City, Hypothermia, Arctic Chill, etc.) are set in Iceland, and not only is the weather icy, the characters are, too.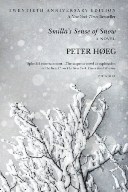 In one of the recent books in Craig Johnson's Walt Longmire series, Hell Is Empty, the sheriff pursues a dangerous psychopath through Wyoming's Cloud Peak Wilderness area during a blizzard. When I read it, I really did need hot coffee and warm socks. West of Here, Jonathan Evison's splendid epic novel about Northwest Washington, moves between the present and 100 years ago. Some of the most compelling writing is about James Mather, who in 1889 set out to explore the Olympic Mountains during one of the worst winters on record, because he was determined to be the first to penetrate the wilderness. Crazy? You bet.
These chilly books might help you save on air-conditioning; call it book-induced hypothermia. --Marilyn Dahl, book review editor, Shelf Awareness