Leo Dillon: Iconic Illustrator
Leo Dillon, who with his co-collaborator and wife, Diane, was one of the iconic book illustrators of the 20th century, died on May 26, 2012, at age 79.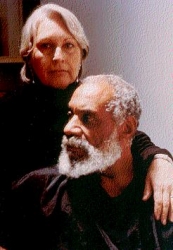 His obituary in the New York Times concentrated on their career as children's book illustrators; Leo Dillon was the first African-American to win the Caldecott, and the Dillons were the first (and only) duo to win the award two years in a row, for Why Mosquitoes Buzz in People's Ears and Ashanti to Zulu. Wikipedia lists 38 picture books and 25 chapter books done over a period of 39 years, and the page hasn't been updated--there are even more. But I remember first discovering the Dillons from their covers for Ace science fiction novels.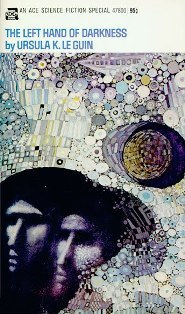 I began with Ursula Le Guin's The Left Hand of Darkness--I was not a science fiction fan, but I couldn't resist the cover. And then Keith Roberts's masterwork Pavane (just reissued by Old Earth Books with the same cover), Harlan Ellison, Joan Vinge, Roger Zelazny--drawn in by the Dillons' art, I explored science fiction. I also embarked on collecting picture books, with the Dillons making up a major percentage or my purchases.
Their illustrations are elegant, lovely, powerful, dark, delicate, joyful. The span of the Dillons' artwork is vast, both in output and time. For so many people, the art has formed a familiar and delightful backdrop to their lives. Byron Preiss edited a 1981 biography and retrospective called The Art of Leo & Diane Dillon; we can hope that a new compilation is in the works.
To enjoy some of Leo and Diane Dillon's art, look here and here. --Marilyn Dahl, book review editor, Shelf Awareness