The Second Time Around
Even if the excitement of the unknown is more thrilling than the comfort of the known, sometimes it is more wonderful the second time around. I'm talking about re-reading books, of course (what did you think?). For many, Jane Austen is the go-to re-read, for others it's To Kill a Mockingbird, or the Little House books, or even Proust. When I first wrote about re-reading books in March, I got a lot of responses. I was surprised--with so many books to read, who has time to re-read so extensively? Then I realized that I re-read when I need the calm of the familiar or down time from work--more often than I thought.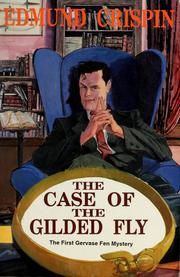 I just finished my treasure trove of Edmund Crispin mysteries. Between 1944 and 1953, he wrote nine novels featuring Gervase Fen, an eccentric and exasperating Oxford don. The wit and wordplay are exquisite. Other British mystery writers I go back to again and again are Patricia Wentworth, with her spinster sleuth Miss Silver, and Georgette Heyer--best known for her Regencies, but her mysteries are just as good. Also Dorothy Sayers, Josephine Tey, Mary Stewart--Stewart's descriptive prose and sense of place are superb, and her subtle romantic scenes sighingly evocative. I'm also a fan of Robert van Gulik's Judge Dee mysteries--sipping tea and losing myself in seventh-century China....
A study in the Journal of Consumer Research said re-reading is good for mental health. The researchers explained that the first time people read, they are focused on story; the second time, "the repeated experience reignites the emotions caused by the book... and allows people to savor those emotions at leisure. The 'second run' can offer profound emotional benefits." Here I thought it only offered profound pleasure. --Marilyn Dahl, book review editor, Shelf Awareness