Getting to Know You
At the start of each school year, teachers often ask students to write a brief autobiography to introduce themselves. How much more inspiring would it be for the students--and for the teacher reading these--if kids had some outstanding models (or "mentor texts") via their favorite writers? Here are a few recent and proven favorites.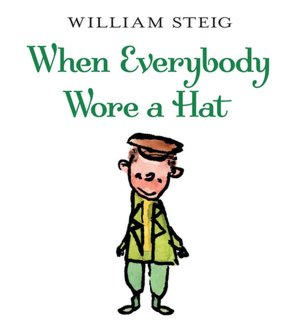 Chuck Close may be better known for his portrait paintings, but he's certainly articulate about his artistic process in Chuck Close: Face Book (Abrams, reviewed below). He makes a case for art as a lifeline. William Steig's When Everybody Wore a Hat (HarperCollins) serves as a series of connected captions for his humorous and poignant artwork. It's a lesson in the telling detail. Similarly, in I Can't Keep My Own Secrets: Six-Word Memoirs by Teens Famous & Obscure, edited by Larry Smith and Rachel Fershleiser (also Harper), half a dozen words speak volumes about a person, if they're the right ones.
Two elegant scrapbook-like approaches may inspire students to use family stories and photos as a launch point for their own reflections: Lois Lowry's Looking Back: A Book of Memories (Delacorte); and Childtimes: A Three-Generation Memoir by Eloise Greenfield (Harper), which also includes drawings by Jerry Pinkney. Comics fans will want to explore To Dance: A Ballerina's Graphic Novel by Siena Cherson Siegel, illustrated by Mark Siegel (Atheneum/S&S), the chronicle of young Siena's training to be a dancer under George Balanchine.
Answering the perennial question "Where do you get your ideas?," Jon Scieszka provides funny, accessible anecdotes in Knucklehead (Viking). For older readers, Bad Boy by Walter Dean Myers (Harper) and Jack Gantos's A Hole in My Life (Farrar, Straus & Giroux) stand as stellar examples of how both men turned their lives around, from troubled youth to award-winning author. --Jennifer M. Brown, children's editor, Shelf Awareness