Gift Books: So Many Ideas for Giving
In this issue (the first of three focusing on gift books) we offer 22 reviews. That's still not enough space to cover all of the books we like, so I'll add a few more:
Matchbook by Shahid Datawala (Tara Books) is a little slipcovered paperback celebrating that ubiquitous feature of Indian daily life, the matchbook, in appealing works of art, down to the variations on the strike patterns on the box edges. A perfect accompaniment is The Cigarette Papers: A Eulogy for the Cigarette Packet in Anecdote & Literature by Peter Ashley (Frances Lincoln), a nostalgic collection of the packs that were everywhere, at work and home, in literature and film.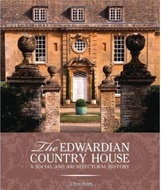 Another nostalgic era is presented in The Edwardian Country House: A Social and Architectural History by Clive Aslet (Frances Lincoln). Almost 300 pages of photos and text will satisfy Downton Abbey fans waiting for season three.
Three photography books on a range of subjects. Football's Greatest from Sports Illustrated (Time Home Entertainment) is a huge production, with photos that seem almost life-size. In Icons by Markus Klinko and Indrani Pal-Chaudhuri (Running Press), stars from film, fashion and music are showcased in glittering images. A more sedate art--Japanese prints--comes from the Portland Art Museum: The Artist's Touch, the Craftsman's Hand, edited by Maribeth Graybill. Three centuries of prints in 300 pages make for an exquisite compilation.
More big, impressive books are the latest in annotated classics: The Annotated Brothers Grimm: The Bicentennial Edition by Maria Taber (Norton) would be a nice gift in tandem with Philip Pullman's Fairy Tales from the Brothers Grimm. Jane Austen's Emma has been annotated by Bharat Tandon (Belknap Harvard)--560 pages of notes and illustrations, enough for any Austenophile. Also from Belknap Harvard is The Annotated Frankenstein, edited by Susan J. Wolfson and Ronald Levao. These are beautifully produced volumes, and would be appreciated by fans and by first-time readers of these classics. --Marilyn Dahl, book review editor, Shelf Awareness