James Patterson: Saving Lives
James Patterson needs no introduction as an author--he's an institution. But many may not know about his efforts to promote reading. We recently asked him about his literacy activities.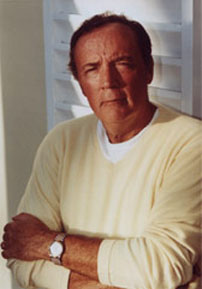 "The most touching moments at events have been when people come up to me, often close to tears, saying, You got my son reading, my husband reading, or my wife reading for the first time. I've been putting programs in motion to re-create a nation of people who love to read.
"Scholarships for college-bound kids to use towards books, for one. My website ReadKiddoRead.com recommends the best kids' books, to make it easy for parents and educators to find them. I have teacher scholarships set up at various universities to ensure we're investing in people to teach our kids how to love books. Many schools don't have the money for books at all--kids who are at a critical age aren't getting hooked on reading when they should be. So I've been donating large quantities of books to public school systems across the country. We have to become a country that loves books again, or we're going to lose a crucial part of our culture."
What can readers and parents do? "Let's make reading cool, let's make it universal. Be louder. Say, we read in our house--don't you? People who aren't going out of their way to enjoy a book will realize, hey, I'm missing out here. People have got to realize how grave this problem is now, or we're in trouble. Putting a book into kids' hands, books those kids will actually like, will turn them from non-readers to readers. That's saving lives.
"Start the discussion. Pose this question to a friend at your kids' soccer game: What if we woke up tomorrow and there were no printed books--how would that change our lives? Then tell that parent to get their kids a copy of The Book Thief. If they haven't read it yet, they've been missing out." --Marilyn Dahl, editor, Shelf Awareness for Readers