Music for Werewolves
What's better than reading a werewolf novel? Reading it accompanied by appropriate music (silver bullets optional). Benjamin Percy, author of the just-released Red Moon (Grand Central Publishing; watch the trailer here ), here provides the perfect playlist for his shivery story: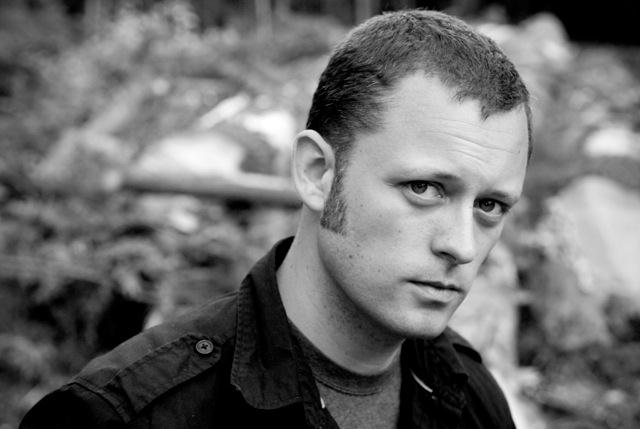 "Furr" by Blitzen Trapper. No hesitation, no question--my favorite, and the epigraph of Red Moon. A foot-tapping fairy tale about a man who loses himself to a pack of wolves and then gives up his savage ways for the woman he loves.
"God's Gonna Cut You Down" by Johnny Cash. I love the stomping progress of this song. It makes you feel like you're being chased. Many of the Red Moon characters are driven by the fanatical belief that their convictions matter more than life or law. They are their own gods, and they are hunting others.
"Vengeance Is Sleeping" by Neko Case. Patrick Gamble and Claire Forrester are the bruised heart of the book. Both of them have lost their trust in the world, and--for a time--their trust in each other. Doubt and anger and romantic need are the core of this song.
"Bad Moon Rising" by Creedence Clearwater Revival. Of course.
"Skinny Love" by Bon Iver. The second act of the novel takes place during the winter, in snowbound sections of the world, when hope seems lost. This song is like a long dark night full of whistling wind and ice pattering the window, impatience for spring, longing for warmth and love.
"Red Right Hand" by Nick Cave and the Bad Seeds. A creepy song about the devil who waits in the darkness at the edge of town. I was thinking about it when writing about Jonathan Puck, who you will hate as much as you fear.
"Moondance" by Van Morrison. Red Moon is a horror story, but it's a love story too, and the dark dance between these characters is spotlighted by the full moon. --Marilyn Dahl, editor, Shelf Awareness for Readers