You Read It Well
The other day, I wrote about books in fall fashion.
Today, I'm going to write about a subject I'd much rather discuss: the fashion of fall books. In other words, what's hot this autumn? Forget about suede boots, skirts of any length and rich textures: let's talk about cool books, stories of any length and richly textured prose.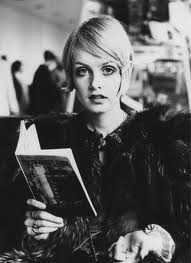 Late August: I recommend an earthy pairing: The Call by Yannick Murphy and The Leftovers by Tom Perrotta. Don't forget your hip boots and rapture garments!
September: You'll enjoy the retro 1980s style of Jeffrey Eugenides's The Marriage Plot and Alan Hollinghurst's The Stranger's Child. However, if the thought of Hammer pants and an Iron Lady bouffant leave you out in the Cold War, try another decade, the 1990s, with an Irish flourish: The Forgotten Waltz by Anne Enright.
October: Go for the sporty look with The Art of Fielding by Chad Harbach and Ali Smith's There But for The (not a typo; that's the title entire). Games not in your ballpark? Try on The Lost Memory of Skin by Russell Banks. Best accessory for this one is a good moisturizer—for your tender psyche.
November: Mourning becomes Electra, they say--and while you may not want to wear black during this gloomy month, you can read two books that are sad yet wise. Umberto Eco's The Prague Cemetery and Joan Didion's Blue Notes strike the right notes of elegant and elegaic despair.
I'm being cheeky, but the truth is that each of these books has style to spare and will enhance the cut of your mind. Which titles will accessorize your fall intellectual style? Tell me: Bethanne@shelf-awareness.com. Happy reading!