The Rural Life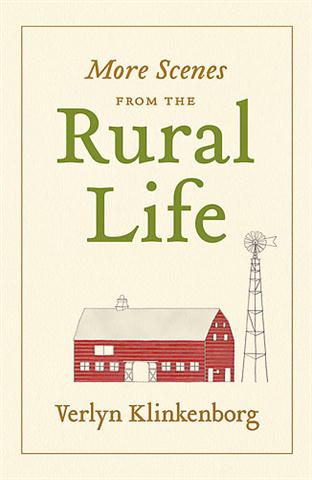 Occasionally, we feel the need to simply excerpt a book we delight in. Upstate New Yorker Verlyn Klinkenborg has been writing a column, "The Rural Life," for the New York Times since 1997, where it quickly became beloved. Princeton Architectural Press has just published More Scenes from the Rural Life ($24.95), 173 of his best pieces since the last collection. It's graceful, poetic, sharp--and rewards both a straight-through reading and dipping into dates according to season.
March 9
I've been considering the four-way stop--the smallest and most successful unit of government in California. It may be the perfect model of participatory democracy, a fusion of "first come, first served" and the Golden Rule.
August 2
Writing about tomato plants:
I'm a ruthless pincher. Off go the suckers--sprouting in the joint between branches and stem--and off goes any branch that looks like it's going into business for itself.... My other skill is tying up tomatoes.... As skills go in this complicated world, these are as simple as they come. And yet I can't explain how much pleasure it gives me to examine each stem for suckers, to know that I've really looked those tomatoes over....The truth is, I'd rather grow tomatoes than anything else, with the possible exception of pumpkins.
September 23
I promised myself this year that I'd cut the thistles before they went to seed. But thistledown is in the air and lying in clumps…For a few nights last week the sky caught a late glow behind the birch trees on the hill west of here. The light seemed to lift stray bands of clouds apart from the soft opacity of the blue behind them, a blue that memory alone can't do justice to. I go outside at night now just to admire how steep the temperature gradient has become, how the mercury seems to roll off the table once dark comes. Fall is here.
--Marilyn Dahl, editor, Shelf Awareness for Readers