Poetry Feed
For the better part of a week in mid-March, authors both acclaimed and emerging published stories on Twitter in the second annual Twitter Fiction Festival. Earlier this year, novelist Teju Cole drew special notice for employing his Twitter feed to publish a short story called "Hafiz," then again with his essay on immigration reform, "A Piece of the Wall." Buzzfeed Books ran the first scoop and then the second, and suddenly the story had become about so much more than literary experimentation.
The platform lends itself nicely to prose, much like serialized, Dickensian-era novels, but I often wonder if it weren't built for poets. Small presses, like T.S. Poetry, are cropping up, built around the social media wave, and I follow many poets on Twitter, where, poem or not, constraints on wordiness and context can conjure some of the most powerful images. I'm certainly not the only one taking interest in Melissa Broder's (@melissabroder) use of Twitter, which reads as delectably as her poems, her latest book being Scarecrone (Publishing Genius, $14.95). And Kevin Young (by the handle @deardarkness, after his superb collection) is another tweeting poet of whom I am very fond. His new collection, Book of Hours (our review and an interview are below), is now gracing bookstore shelves.
Young's latest trembles with the weight of grief, poems shaking against the void of those now absent as he confronts the death of his father.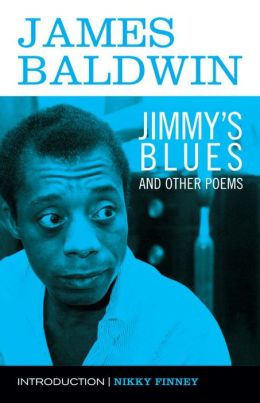 Poetry's strength often lies in its brevity. It makes me wonder if an agitator like James Baldwin would have been more widely regarded as a poet had Twitter existed in his prime. All of his published poetry now resides in a lovely new book called Jimmy's Blues & Other Poems (Beacon, $16), but his renown was shaped more by his lengthy essays and novels, poetic as they are. Now Twitter, like poetry, has become that accessible platform for experimentation, for discontent, for beauty, for breathlessness--such magnificent qualities in a medium! --Dave Wheeler, publishing assistant, Shelf Awareness