Hotel Reads to Check Out Anytime
Wes Anderson has made no secret regarding author Stefan Zweig's influence on his film The Grand Budapest Hotel, noting The World of Yesterday could have been the film's working title and that "elements... were sort of stolen" from both Beware of Pity and The Post-Office Girl. Since I love the movie, reading more Zweig seems to be the logical next step.

This is all to say that hotels are an irresistible lure for me, whether I'm traveling or reading. Maybe there's something about the suspension of "normal" time (until checkout, at least) or the brief gatherings of strangers under the same roof that I find compelling. Possibilities, fictional and otherwise, seem endless.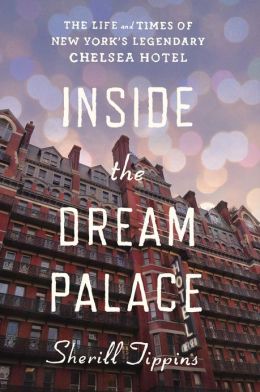 The book possibilities certainly are. My recent nonfiction favorites include the brilliant The Hotel on Place Vendome: Life, Death, and Betrayal at the Hotel Ritz in Paris by Tilar J. Mazzeo, Inside the Dream Palace: The Life and Times of New York's Legendary Chelsea Hotel by Sherill Tippins and the delightfully snarky yet informative Heads in Beds: A Reckless Memoir of Hotels, Hustles and So-Called Hospitality by Jacob Tomsky.

The best hotel novels often leave me with specific impressions, like the vertiginous opening of Ali Smith's Hotel World ("what a fall what a soar what a plummet"); the drained Hotel Trianon swimming pool in Graham Greene's The Comedians; the desolate beauty of an isolated geisha house in Yasunari Kawabata's Snow Country; the hushed conversations of mourners at an inn on the coast of Nova Scotia after a plane crash in Brad Kessler's Birds in Fall; the fearless girl who mails a copy of the new Civil Rights Act to anti-Semitic innkeepers in Elinor Lipman's The Inn at Lake Divine; and of course, the lethal ambience of the Overlook Hotel in Stephen King's The Shining.

Where to next? I think I may be checking into Frei Betto's Hotel Brasil (translated by Jethro Soutar) soon. --Robert Gray, contributing editor