On Prose Poetry
I'm fixated on Claudia Rankine's Citizen (Graywolf, $20), a monumental book of poetry that pivots at the nexus of criticism and art, and deservedly bears a newly minted National Book Critics Circle Award. My obsession must in part be attributed to my newfound love of prose poetry--concise and evocative windows into the soul.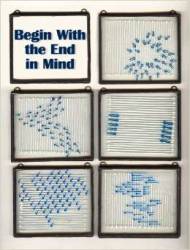 I can't talk about prose poetry, though, without mentioning Toronto's Emma Healey, who has lately been gracing readers with lovely pieces of poetry that feature rap artist Drake at their center. (My dear, dear Drake.) Magnificently sharp and droll, Healey is nothing if not proud of her Canadian culture and kin. In "Heritage Moments," from her book Begin with the End in Mind (Arbeiter Ring, $12.95), she writes, "Our passenger rail system is named after a preposition, though we do not think about this too much and neither should you."
Sarah Fran Wisby's concise, piercing book The Heart's Progress (Plain Wrap Press, $10), is as much novella as it is poetry. "The heart bears the absence of your mark, but barely," begins a series of prose poems that detail the journey one squishy, conflicted heart takes to discover its true calling.
Prose poetry is itself a conflicted name, a paradox, but one begging to be read. Mary Ruefle's "A Certain Swirl," one entry in her marvelous collection The Most of It (Wave Books, $11.95), imagines a sentence on a chalkboard in an empty room: "the sentence thought it was a fine sentence, a noble, thorough sentence... but if no one read it, how could it be sure?"
Up until a few months ago I never read prose poetry. All it took, though, were bright shining beacons like these to turn me toward it. --Dave Wheeler, associate editor, Shelf Awareness