The Ongoing Cold War
Father's Day is soon. To save you last-minute gift shopping, we offer a suggestion--the sophisticated, thrilling espionage novels by former CIA officer Jason Matthews: Red Sparrow (Scribner, paperback) and Palace of Treason (Scribner, hardcover), wherein he heats up the Cold War with sparring, skullduggery and passion between Nathaniel Nash, a young CIA officer, and Dominika Egorova, a Russian intelligence officer. Did you think the Cold War was over? Not so, says Matthews: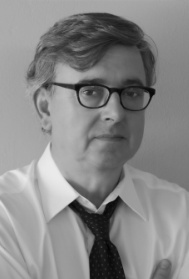 Jason Matthews
"I'll quote Vladimir Putin himself who said, 'Russia never lost the Cold War... because it never ended.' In the summer of 2010, eleven Russian deep-cover intelligence officers were arrested by the FBI. Some of them had lived in the U.S.--as Americans, maybe your neighbors--for a decade, trying to develop access to secrets. Six months ago, a Russian banker was arrested for trying to infiltrate the NYSE to chart the high-volume electronic transfer network. It was probably contingency casing for a future cyber-attack. [Espionage] hasn't changed in 2,000 years. The new Cold War is humming along nicely."
Matthews has a wicked wit, unexpected in a spy thriller. He looks "into a world a lot of people don't know exists. There are a lot of spy novels, but few authors have actually lived the Life. Simply put, espionage is the process of finding a human (foreign) source, recruiting them to spy for you, and stealing secrets undetectably. More than anything, that process involves human interaction, assessing motivations, and exploiting vulnerabilities. A sly sense of humor is one of the attributes I found helpful as I did this work."
Matthews adds a surprising twist to the genre: recipes. "I had always admired authors who wrote passionately about food in their novels. Len Deighton is a good example. I thought it would be different (and maybe a little provocative) to include an elliptical recipe at the end of each chapter, many of which I have tried myself. Blending descriptions of interesting foreign food into the plot just takes a little planning." Try the Imam Biyaldi (stuffed eggplant). Delectable. --Marilyn Dahl, editor, Shelf Awareness for Readers