Night Falls Suddenly
In Marcel, the first of three elegant novels by celebrated Belgian novelist Erwin Mortier that have just been published in the United States by Pushkin Press, a family is haunted by the late Marcel, the favorite son, whose fate is a cold dark secret for the novel's curious 10-year-old narrator. Then he discovers a chest of keepsakes from Marcel's youth and learns that Marcel died on the Eastern Front in an SS division composed of Flemish volunteers--a mark of shame for the family in post-war Belgium.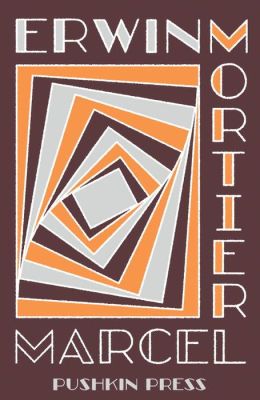 "Night always fell suddenly," Mortier writes in his second novel, My Fellow Skin, describing the revelation of the casket at the first funeral young Anton attends. In this era, it's easy to imagine that there is a kind of darkness that extends from the war. But Anton's coming of age is lightened by burgeoning love, when he meets his thoughtful, compassionate new classmate Willem.
In Shutterspeed, Mortier gradually reveals painful family secrets for Joris, who lives with his aunt and uncle. As Joris grows, photos and film prompt Joris to fight the passing of time in order to reconcile with the death of his father.
Whether it's exploring the effects of collaboration during the Nazi occupation, the absences of loved ones or the vulnerable nature of male intimacy, the literature Mortier creates greets its readers warmly, and has in turn been met with numerous esteemed awards in Europe. Furthermore, his fourth novel, While the Gods Were Sleeping, also translated and published by Pushkin Press, won the AKO Literature Prize, one of the highest achievements for an author writing in Dutch.
With tenderness and skill, Mortier crafts assured novels brimming with quiet optimism despite their often somber subjects. To have them now translated and available in the United States all at once is a generous treat. --Dave Wheeler, associate editor, Shelf Awareness